Splatoon Global Testfire: one last session on May 23/24th, commercial, cushions
Splatoon Global Testfire
Did you enjoy the Splatoon Global Testfire demo, last week? Do you wish you could try out the game one last time before its release, on May 29th (May 28th in Japan)? If your answer is "Yes", then you might have to stay up quite late on May 23rd (or get up very early on May 24th, depending on where you live!), as Nintendo has just announced one last session.
This last session for the Splatoon Global Testfire demo will last one hour, and take place on:
– Europe: May 24th, 12AM
– UK: May 23rd, 11PM
– North America (East): May 23rd, 6PM
– North America (West): May 23rd, 3PM
– Japan: May 24th, 7AM
– Australia (AEST): May 24th, 8AM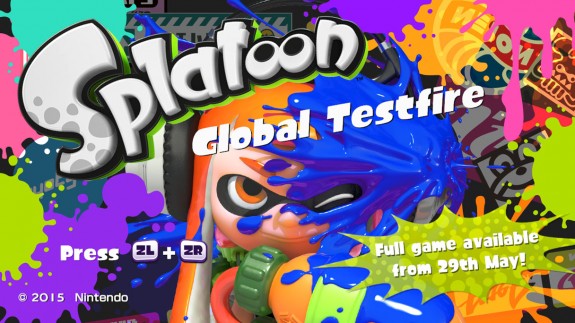 And don't forget: if you've already played the demo, you can skip the tutorial. You don't have to go through it again if you want to go play online right away!
Commercial
Yesterday, Nintendo of America revealed another commercial for Splatoon, called "Ink It Up":
https://www.youtube.com/watch?v=kqpTpxAKQZs
Cushions
Do you think that the Squids from Splatoon could make for a very cute cushion? SAN-EI certainly thinks so! In July, they will release two Splatoon cushions (Green / Orange Squid), which will cost 2 800 Yen (+ taxes, roughly 20€ / 23$ / 15£). Their measurements are: 33×9×35cm.
Here's some pictures:
Splatoon (Wii U) comes out on May 28th in Japan, and May 29th in Europe and North America.
Source: Nintendo / Inside-Games