Nintendo Showcase: Affordable Space Adventures
Developed by KnapNok Games and Nifflas, Affordable Space Adventure is a unique game available on the Nintendo eShop (Wii U). For many players, the game offers one of the best uses of the GamePad on Wii U, rivaling with Nintendo's first party titles.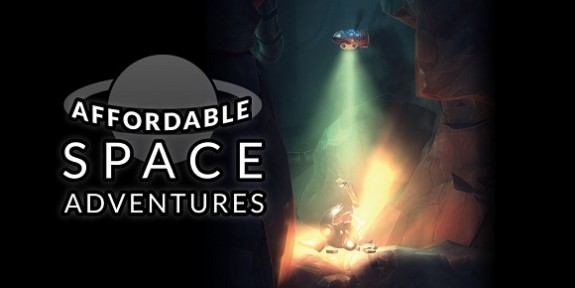 Before and after its launch, Nintendo has been promoting Affordable Space Adventures a lot, and it looks like the company isn't quite done just yet. Today, they uploaded yet another video for the game, called "Nintendo Showcase – Affordable Space Adventure".
In this video, Nintendo is basically showcasing the game for those who have yet to play it. They start by showing the introduction, then a relatively easy level, before jumping into a much more advanced level. They play them in co-op, with one player on the GamePad, and the other with a Wiimote.
Here's the video:
NB: we don't know if "Nintendo Showcase" is a new video series by Nintendo of Europe, who will regularly showcase (indie) games available on the Wii U and Nintendo 3DS eShop. If yes, which games would you like to see in the next video?
Affordable Space Adventures (Wii U) is available right now on the Wii U and the Nintendo 3DS eShop.
Source: Nintendo