Shovel Knight: Plague of Shadows – Video interview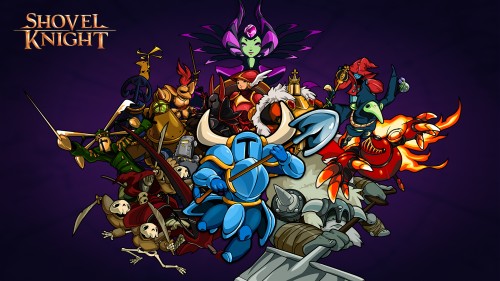 At E3 2015, Nintendo UK had the opportunity to chat with the developers of Shovel Knight. Quite obviously, they talked about the upcoming Plague of Shadows DLC for the game, which is coming soon for both the Wii U and the Nintendo 3DS. During this interview, they gave three reasons why people should be excited for Plague of Shadow:
– Reason n°1: new gameplay, with a new playable character;
– Reason n°2: expanded world. With this new playable character, you can see the world from a different perspective. You will take alternate paths through a stage, interact with characters who don't necessarily like you, and more.
– Reason n°3: challenge mode. Both Plague Knight and Shovel Knight get their ownchallenges. They consist of bite-size levels, with gameplay not found in a regular stage.
Here's the video interview:
The Plague of Shadow DLC for Shovel Knight will come out in the upcoming week. Also, don't forget that Shovel Knight is getting a retail release in October!