Pokémon news (June 1) – Pokémon distributions
Today's Pokémon news:
Pokémon distributions
Pokémon Elections
Pika-Chan
Pokémon distributions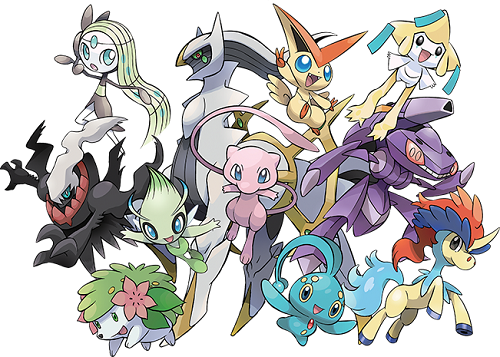 For the 20th Anniversary of the Pokémon series, The Pokémon Company is distributing various Mythical Pokémon via the Nintendo Network or via serial codes distributed at participating stores. And for June, it's Manaphy that players can get for Pokémon X, Y, Omega Ruby, and Omega Sapphire.
This time around, the distribution is done is via internet, and is now live in both Europe and North America. To get your Manaphy, simply launch the game, and select Mystery Gift > Receive Gift > Get Via Internet. You have until June 24th to get your Pokémon.
Here's a trailer:
Also, a second distribution for Mew is now live in Europe. This time around, you have to use the following serial code in-game: MEW2016. However, please note that the code will not work if you already received Mew during the first distributions earlier this year. We don't know when this distributions will end, or if/when it will go live in North America.
Source: Serebii
Pokémon Elections
The Pokémon Elections is a special campaign that ties-in with the latest Pokémon movie: Volcanion and the Ingenious Magearna. Fans could vote for their favorite Pokémon, who would then distributed in theatres from July 16th. Yesterday, it was announced that the winning Pokémon would be revealed next week during a livestream, on June 7th.
Source: Serebii
Pika-Chan
Here's the third episode of Pika-Chan, The Pokémon Company's web show about Pokémon: