Nintendo: some sales data for France (Xenoblade Chronicles X, Splatoon, more)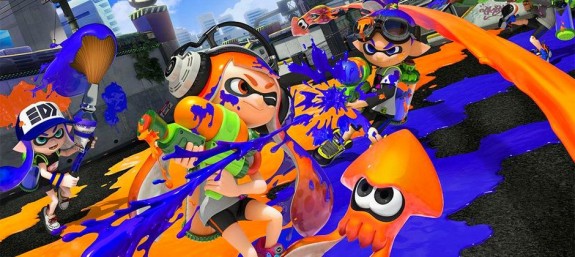 Earlier today, Nintendo announced that Splatoon had sold over 1 million units in Japan, making it one of the most popular games on Wii U in the country. But it's not just in Japan that the game is popular: it's also the case in France, where it's the second best-selling game (just behind Mario Kart 8), with over 280 000 units sold.
Super Mario Maker is also proving to be popular, with over 145 000 units sold since launch. It sold half as much as Splatoon, but it also came out more than 3 months later. Next, some sales data for the Nintendo 3DS, starting with Animal Crossing: Happy Home Designer. This spin-off managed to sell over 220 000 units since launch (in early October), along with almost 200 000 packs of cards.
As for Nintendo Presents: New Style Boutique 2 – Fashion Forward, it's off to a strong start with over 100 000 units in less than a month. With such sales in just one country, it's no wonder Nintendo chose to release the game in Europe this year. After all, the timing (with the holiday) is most definitely not a coincidence.
Finally, some good news for fans of RPG: Xenoblade Chronicles X has already sold over 40 000 units in France (in less than two weeks). This may seem a bit low at first, but for a non-family oriented game on Wii U, and against strong competition (Fallout 4 and other AAA games on other platforms), this is a rather good start for Xenoblade Chronicles X.
Source: Chloé Woitier
Thanks Info amiibo for the heads up.