Splatoon: over 1 million units sold in Japan, Squid Sisters live in January
Today, Nintendo made two major announcements for Splatoon in Japan. The first one is about the game's sales in Japan: they're now officially over 1 million. The company did specify this this number includes retail + download cards + digital + bundles. Also, Nintendo explains this is the amount of units sold to customers, not simply shipped to retailers.
We will get updated numbers for Splatoon worldwide in January (at the latest), when Nintendo releases its financial results for Q3 2015-16!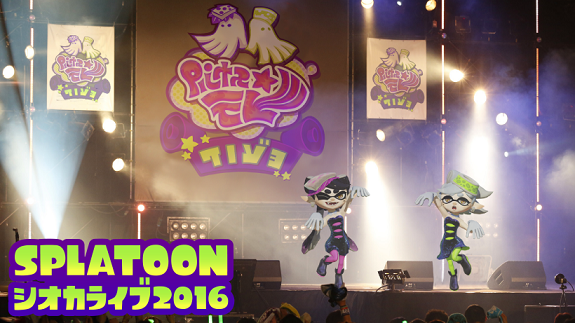 But that's not all: Nintendo also announced there would be live performance by the Squid Sisters at the Game Party Japan 2015 (where the finale of the Splatoon Koshien 2016 will be held). We don't have many details right now, except that it will take place on the Game Music Stages, on Saturday, January 30th:
Japan: 5PM
Europe: 9AM
UK: 8AM
North America (ET): 3AM
North America (PT): 12AM
It's basically guaranteed the event will be streamed live via NicoNico, as pretty much all events from the Game Party Japan are. We should get more details about this live event in the near future (including an actual livestream link). In the mean time, here's the video announcement for the event, by the Squid Sisters themselves!
Source: Nintendo