Nintendo going to PAX East this year, Splatoon to be playable
Last year, Nintendo didn't go to PAX East, but the company has just confirmed that it will be present next month for the 2015 Edition. Several games will be playable on Nintendo's booth (#4072), including several 3DS games on the New Nintendo 3DS:
– Splatoon (Wii U, E3 2014 build)
– Code Name S.T.E.A.M (3DS)
– Monster Hunter 4 Ultimate (3DS)
– Xenoblade Chronicles 3D (New 3DS)
– Super Smash Bros. for Nintendo 3DS (3DS)
– Puzzle & Dragons Z (3DS) and Puzzle & Dragons Z will also be playable on GungHo's booth (#8092).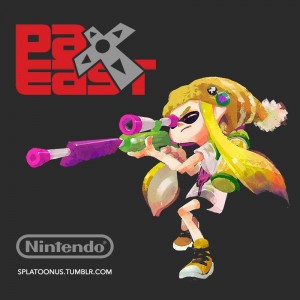 PAX East takes places on March 6-8, at the Boston Convention and Exhibition Center.
Source: Nintendo PR