Miitomo: Fire Emblem promo now live
In order to celebrate the release of Fire Emblem Heroes (now available on Android and iOS), Nintendo launched the latest promo campaign for Miitomo. Naturally, the theme this time around is Fire Emblem, with various Fire Emblem goodies to get.
Lucina Mask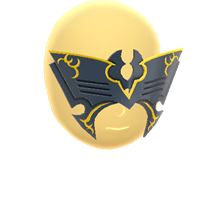 Want a really cool Lucina mask for your Mii? Well then, you better starting retweeting tweets from the official Nintendo accounts on Twitter, and more specifically those that include the #Miitomo_FE_RT hashtag. If the total of retweets reaches 10 000 before February 7th, then all players will get the mask as a reward. It will then be available from the gift box from February 10th to March 2nd.
NB: as usual, do not add anything to your RT (so no quoting), or your RT will not be counted.
Miitomo Shop
Starting today, and until March 2nd, various Fire Emblem-themed items are available in Miitomo Shop:
Miitomo Drop
Starting today, and until March 2nd, a new Miitomo Drop stage is available, and as you can imagine, it features various Fire Emblem Heroes goodies. Here's what you can get:
Special sale on coins
As part of this promo campaign for Fire Emblem Heroes, Nintendo is having a special sale on coins. Until March 2nd, you can get 6 500 coins for the price of 3 150 coins, though it's a one-time offer which means you will only get the discount once.
For more details about Fire Emblem Heroes, click here! For the list of new contents for Miitomo, click here!
Source: Nintendo