Investor meeting: Kimishima on 3DS sales, FE Fates, Nintendo Selects (April 2016)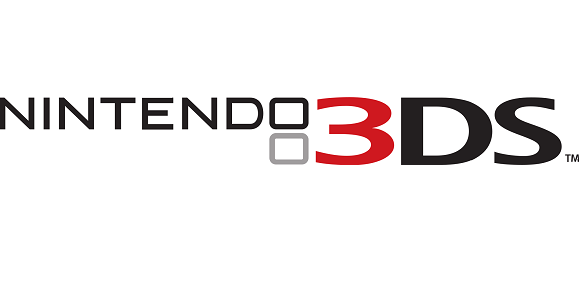 During the usual meeting with investors, which always follows the presentation of the latest financial results, Nintendo talked about the sales of Nintendo 3DS. First, a graph was shown, with sell-through data for the Nintendo 3DS worldwide.
Since launch, the handheld has sold over 56 million units, which is more than enough to provide profits to the software business according to Tatsumi Kimishima. And in the past year, Nintendo saw an increase in young and female players in most regions, though with some variations.
Since the (calendar) year started, Nintendo has seen "positive signs" in Nintendo 3DS software sales in all regions. Tatsumi Kimishima showed a graph, with sell-through data for Japan: it shows that the start of the year has been slower than the past two calendar years.
That being said, the launch of Yo-kai Sangokushi and Dragon Quest Monsters Joker 3 have had a positive impact on sales, and kids played more over the Spring Break, and even after the start of the new school year.
Next, Tatsumi Kimishima showed the Top 10 for games in Japan, in 2015. Nintendo platforms hold the first 9 spots of the Top 10, with 2 Wii U titles, and 7 Nintendo 3DS titles. This shows that the Nintendo 3DS remains one of the major actors in the current video game market in Japan.
After all, the Top 50 titles make up for over half of total sales for the market. Unfortunately, it also shows something Iwata himself was talking about in the past: popular games sell more and more, and less popular games sell and less (and with less and less games in the middle of the sales spectrum).
The graph below shows sell-through of first-party titles in the United States for 2014, 2015, and 2016. Thanks to the release of Fire Emblem Fates, in February, sales have found some lasting momentum. Of course, the release of new Nintendo Selects titles in March also helped boost sales. It's for this reason that in 2016, sales have been better than during the same period in 2014 (but lower than in 2015, due to the launch of the New Nintendo 3DS).
Head after the break for the rest of this post!
The next graph compared sell-through data for Fire Emblem Fates in the United States and Japan. In the United States, Fire Emblem Fates sold over 500 000 units by Week 6, and the game has been selling without losing momentum. In fact, sales have already caught up with those in Japan, and and the game has been selling at a slightly better pace than in its home country.
Next, Tatsumi Kimishima compared sales for Fire Emblem Awakening and Fire Emblem Fates in the United States and in Japan.
In Japan, most of the sales happen during the first few weeks, whereas in the United States, the games just keep on selling on long periods of time. Of course, things have changed for the series, which didn't use to sell very well outside Japan. But Fire Emblem Awakening really did shake things up, and expanded the userbase. Of course, Fire Emblem Fates has been enjoying that boost in popularity.
The graph below shows sell-through of first-party titles in Europe for 2014, 2015, and 2016.
Pokémon Super Mystery Dungeon came out in February, and the first wave of Nintendo Selects was launched in October, and they have both been selling pretty well. Unfortunately, it wasn't enough to compensate for the drop in sales, which is why first-party games have been selling below their 2014 and 2015 levels in Europe. Fire Emblem Fates will only be released on May 20th in that region.
Obviously, Tatsumi Kimishima couldn't talk about Europe without mentioning Tomodachi Life, which has sold over 2 million units in that region (just like in Japan). It was launched in June 2014 in Europe, and since then, has been selling extremely well: in fact, sales have already surpassed those for Japan.
For Tatsumi Kimishima, there isn't much competition for that kind of games in the market right now. Therefore, bringing the full potential of Tomodachi Life (and similar titles) is a great way to appeal to female players, and make sure the Nintendo 3DS is enjoyed by a wider range of consumers.
As for Nintendo Selects titles, they are still selling pretty well in Europe, and are not really impacted by seasonal variation.
Tatsumi Kimishima showed a graph with total sell-through for the 8 Nintendo Selects titles, from Week 42 to Week 15 in 2014-15 and 2015-16. It's pretty clear the budget re-release had a pretty positive impact on sales (over 700 000 units since October). By making those games cheaper, Nintendo was (naturally) able to reach a wider audience (despite said games being in a lull before).
Nintendo also launched some Nintendo Selects in North America, and Happy Price Selection titles in Japan. In both regions, both sales and the ratio of female and young players increased as a result. That being said, Nintendo is still pretty reluctant to "devalue" the overall price of its games, which is why you should not expect too many Nintendo Selects titles in the future.
That being said, those budget re-release are a great way for consumers to find new games to play, from the rich back catalogue of the Nintendo 3DS. Tatsumi Kimishima explained that those "promotions" will be part of Nintendo's efforts to maintain the popularity of its handheld in 2016 and beyond (in other words, you can expect more Nintendo Selects / Happy Price Selection before the end of the year).
Finally, Tatsumi Kimishima showed a slide with sales of major Nintendo 3DS titles worldwide. As mentioned yesterday, even "old" titles such as Mario Kart 7 or New Super Mario Bros. 2 sold over 1 million units during the past Fiscal Year, which is pretty impressive. The Nintendo 3DS has quite a lot of evergreen titles, which are pretty popular. They're also great for players who just bought their 3DS, as they have plenty of quality games to chose from.
Source: Nintendo