Indie news (March 11th) – SteamWorld Heist / forma.8
Today's Indie news:
SteamWorld Heist
forma.8
Infinity Runner
The Legend of Kusakari
SteamWorld Heist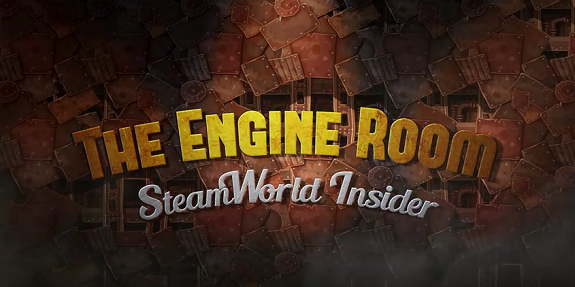 Today, Image & Form uploaded the 12th episode of The Engine Room, their webshow about all things SteamWorld. In this one, they showcase some concept art from Steam World Heist!
Here it is:
SteamWorld Heist (Wii U) comes out later this year.
forma.8
Yesterday evening, the developers of MixedBagGames posted the first post for their forma.8 dev diary on their official blog. This one is about scenes composition, and can get a bit technical. They explain how they wanted to achieve a very clean look for the game, without it looking all blurry when zoomed. To do so, they used some rather unusual tools: Illustrator and SVGs.
You can read the full post by clicking here!
Talking of MixedBagGames, they announced that final testing for Futuridium EP Deluxe on Wii U was underway.
Infinity Runner
According to a listing on the Nintendo eShop, Infinity Runner (by Wales Interactive) is coming out on March 24th in Europe. It will cost 6.99€, and requires 1524.4MB of free space on your Wii U or external HDD.
Source: NintendoHall
The Legend of Kusakari
Last month, Nnooo announced they were brining The Legend of Kusakari to the West. Yesterday, Digitally Downloaded published an interview with Kenichi Fujimoto (from Librage, the developers), which tackles several topics: why they partnered with Nnooo to release the game in the West, what kind of audience they're looking for, what will keep player hooked, the artstyle, and more. Click here to check it out!