Indie news (Feb. 20) – SteamWorld Heist Q&A, more
Today's Indie news:
The Engine Room #10
Nostalgia: Two Worlds | One Soul
Chasing Dead
Epic Dumbster Bear
The Engine Room #10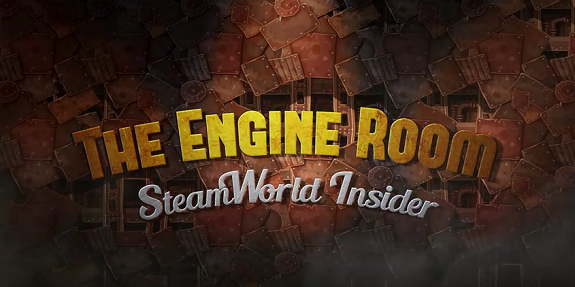 Yesterday, Image & Form uploaded the 10th episode of The Engine Room, their webshow entirely dedicated to the SteamWorld universe. This one is a Q&A episode, which covers the following topics:
– What platform is next for SteamWorld Heist? 00:27
– SteamWorld Heist DLC and Free Update 01:02
– Is it possible to add multiplayer to SteamWorld Heist? 02:41
– Is Image & Form able to work on several games at once? 03:50
– Was it a conscious effort to have many strong female characters in SteamWorld Heist? 05:01
– Concept art and scrapped SteamWorld Heist characters 05:24
– What language(s) do you speak at Image & Form? 08:57
– Any favorite snacks around the office? 09:31
– How do you plan to expand the SteamWorld brand? 10:09
Here's the video:
SteamWorld Heist (Wii U, eShop) comes out later this year.
Nostalgia: Two Worlds | One Soul
Nostalgia: Two Worlds | One Soul is an Interactive Adventure/Graphic Novel game set in the present and a Cyberpunk world. On Thursday, the developers uploaded a new trailer for the game:
https://www.youtube.com/watch?v=rP1B24UocDY
For more details and screenshots for the game, check out the official website!
Chasing Dead
Chasing Dead is a FPS featuring hordes of zombies for you to shoot, and it's apparently coming out on March 3rd in Europe. At least, that's what a listing from the Nintendo eShop (as spotted by Nintendo Hall) implies, though as usual, it's best to wait for the weekly Nintendo eShop PR from Nintendo for confirmation!
Epic Dumbster Bear
Here's some gameplay footage for Epic Dumbster Bear, coming out in Spring 2016 on Wii U: