Hyrule Warriors Legends: trailer for the characters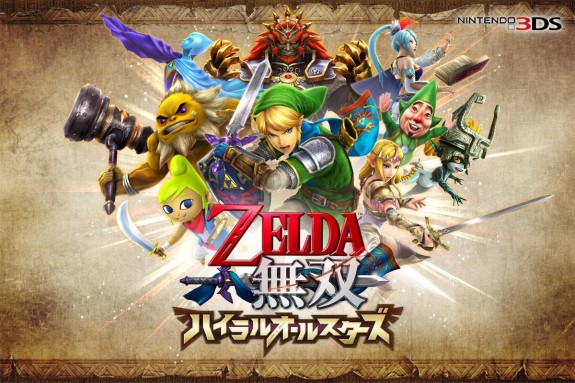 Next week, The Legend of Zelda: Twilight Princess HD comes out in Europe and North America. But it will not be the only Zelda game to be released next month in the West: Hyrule Warriors Legends will also make its way to the European and North American shores, on March 24th and March 25th respectively.
Today, Nintendo uploaded a brand new trailer for the game, which showcases the many characters of the game (24 in total). As mentioned several times before, the DLC characters from Hyrule Warriors on Wii U are all available for free in Hyrule Warriors Legends (but cannot be transferred back). Also, the new characters can be transferred to the Wii U version, via a download code, but it doesn't look like they will be available for purchase any time soon.
Here's the Characters Trailer for Hyrule Warriors Legends:
Head after the break for the full list of playable characters!
Link
Zelda
Sheik
Impa
Linkle (new)
Ganondorf
Darunia
Ruto
Agitha
Midna
Fi
Ghirahim
Zant
Tingle
Lana
Cia
Volga
Wizzro
Tetra (new)
King Daphnes (new)
Toon Link (new)
Twili Midna
Young Link
Skull Kid (new)
Hyrule Warriors Legends (3DS) comes out on March 24th in Europe, and March 25th in North America.