Hyrule Warriors Legends: Medli trailer, WonderCon Developer Panel recording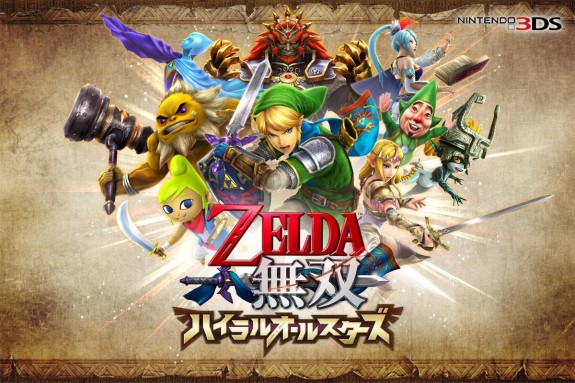 Last month, Yosuke Hayashi (Producer) and Hiroya Usuda (Director) were both at the WonderCon in Los Angeles. On March 26th (Saturday), they held a panel about Hyrule Warriors Legends, during which they talked about the development of the game. They even revealed that Marin, from The Legend of Zelda: Link's Awakening would be the new playable character from the second DLC Pack (coming this Summer).
But that's not all: they also talked about Medli, which will be added as a free DLC character sometime in May (at the same time as the first DLC pack, the Master Wind Waker Pack). You won't have to buy anything, not even Hyrule Warriors Legends: even Hyrule Warriors on Wii U will get her for free. But first, you will need to download a Software update for both titles, to be released on the same day.
During the panel, Nintendo showed the trailer for Medli, but didn't upload it separately. We did record it and uploaded it ourselves: the quality isn't fantastic, but it will have to do until either Nintendo or Koei-Tecmo upload it in HQ.
Here's the trailer for Medli in Hyrule Warriors Legends:
As you can see, Medli uses her Rito Harp to fight, and throw gusts of wind at enemies. She can also use it to reflect light at them, and hurt them in the process. Thanks to her wings, she can also chain combos in mid-air, which does look pretty impressive. Her special attack also looks impressive and powerful, but it leaves her dazed for a few seconds it seems!
Head after the break for the full recording of the Developer Panel!
Here's the recording of the Developer Panel with Yosuke Hayashi (Producer) and Hiroya Usuda (Director), which includes the Q&A session with fans:
Source: Nintendo