Hyrule Warriors Legends: Marin to be part of the second DLC pack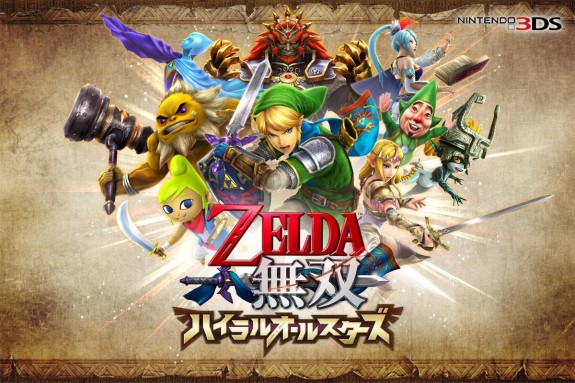 As announced earlier this week, Nintendo held a panel dedicated to Hyrule Warriors Legends yesterday at the WonderCon, in Los Angeles. During this panel, Yosuke Hayashi (Producer) and Hiroya Usuda (Director) came to talk about the game, its development, and more…. they even made a special announcement!
That announcement is bound to please fans of The Legend of Zelda: Link's Awakening (on GameBoy and GameBoy Color): Marin will be added as a playable character in the second DLC Pack for Hyrule Warriors Legends (and the "first" one for Hyrule Warriors).
That choice will not surprise many fans, as there isn't that many potential characters in Link's Awakening (even if there was, none of them would be as well-known and beloved as Marin, which is why she was picked in the first place). The second DLC Pack will be released sometime this Summer in Europe and North America (July in Japan).
During the panel, Hiroya Usuda explained that Skull Kid was added as playable character after consistent requests from his team. If you're enjoying playing as Skull Kid, you now know who to thank! The developers also showed concept art for Linkle, and revealed that her story was supposed to involve Tingle at one point, but it was ultimately cut.
Here's some pictures from the panel:
Unfortunately, we don't know if/when a recording of the panel (provided there's one!) will be uploaded on YouTube.
Source: Nintendo