Girl's Mode 3 – KiraKira Code: website opens, compatible with amiibo
Today, Nintendo finally opened the website for Girls Mode 3: KiraKira Code in Japan (it can be found there), and while it is a bit empty at the moment, it does contain some rather useful information.For those who don't know, it's the third game in the series known as Style Savvy / Nintendo Style Boutique in North America / Europe.

For starters, it gives us a reminder about the 5 main features of the game:
– your own boutique: you have to help your customers find the right clothes, by finding the right combination (according to their tastes). There's over 19 000 different items in this game (including clothes, accessories, and more);
– hairdressing: in this game, you can now be a hairdresser, with over 1300 different hairstyles to chose from for your clients;
– make-up: along with clothes and hairstyles, you can also chose make-up for your clients;
– fashion shows: a feature that was already in the previous game, on Nintendo 3DS, where you have to compete against other stylists;
– clothes designer: you get to design your very own clothes.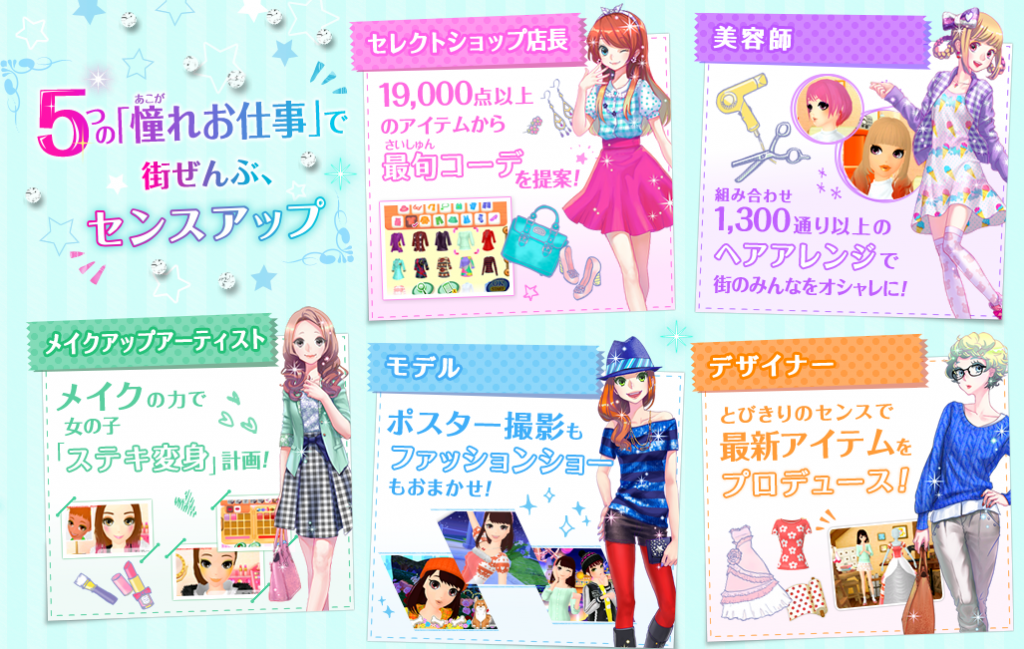 But that's not all: there's also a showroom in Girl's Mode 3: KiraKira Code, where you can display your very own creations. Good news: it can shared with other players via StreetPass! Also, you can hang out with a friend and go shopping with them, via local wireless.
As for amiibo, some of the figurines will allow you to unlock some special items in Girl's Mode 3: KiraKira Code. Unfortunately, only 4 of them are compatible:
– Mario (which unlocks a special hat)
– Peach
– Yoshi
– Kirby
And finally, some "technical" details about Girl's Mode 3 – KiraKira Code: if you plan on downloading the game from the Nintendo eShop, you'll need 1GB of free space on your SD Card (8 200 blocks). Obviously, the game itself can only be played by one player (though there is some sort of multiplayer mode, where you can hang out and go shopping with a friend), and there's only one save data. Good news for fans of stereoscopic 3D: this feature is included in this game.
Miiverse will be used in Girl's Mode 3: KiraKira Code, with some special contests; you can also share items with other players. As for SpotPass, it will be used to get some special notifications and announcements.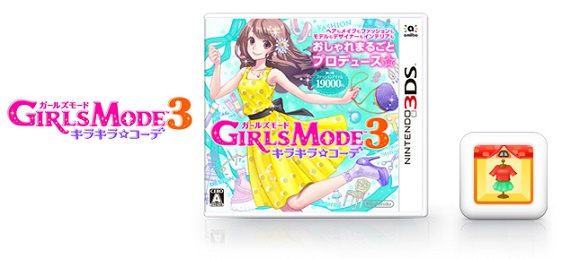 Girl's Mode 3: KiraKira Code (3DS) will come out on April 16th in Japan, where it'll cost 4 700 Yen.