Fire Emblem to get a manga by Shin Kibayashi and Yuusuke Kozaki (Young Magazine)
Update
On Saturday, Famitsu posted a short post about the Fire Emblem manga (which may not necessarily be about Fire Emblem Fates: Birthright and Conquest specifically). Apparently, an illustration was shown during the concert, of the back of a swordman looking at the sunset. Unfortunately, there is still no picture of the illustration available online…
Via: Siliconera
***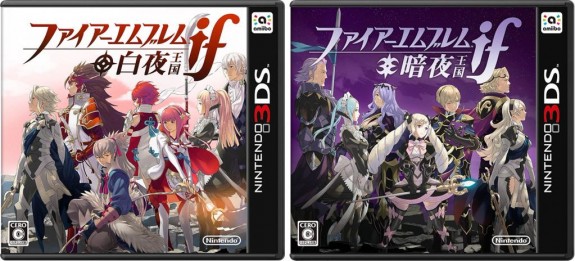 Today, the first of the three concerts celebrating the Fire Emblem 25th Anniversary took place in Japan (it was recorded, but we don't know if there will be a DVD/Blu-Ray release). It looks like some announcements were made during the show, such as a manga for the Fire Emblem series.
Very few details are available at the moment, but fans who attended the concert reported that Shin Kibayashi (who wrote the story for Fire Emblem Fates: Birthright and Conquest) is going to write the scenario, while Yuusuke Kozaki (character designer for Fire Emblem Awakening and Fire Emblem Fates: Birthright and Conquest) will draw the manga itself.
This Fire Emblem manga will begin serialisation in the Monthly edition of Young Magazine this Fall, though no precise date was given.
Finally, here's a picture of Yuusuke Kozaki at the concert:
Source: John Ricciardi, more
Thanks kuroneko for the heads up!