[E3 2016] Story of Seasons to feature same-sex relationships in the future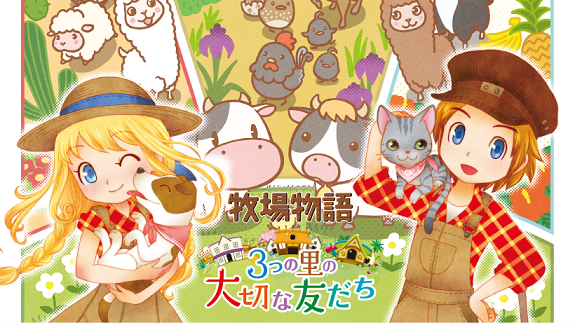 In the Story of Seasons series (previously known as Harvest Moon), you can date various characters, and even marry them. As many other games with such a feature, you cannot do so with characters of the same sex. But according to Yoshifumi Hashimoto, producer of the series, this will change in the future.
In an interview with Polygon, he explained that they are aware the series needs to evolve ("We know that it has to be there sometime in the future"), but that it would take a lot of work (more than one might think at first). For example, they would need to create more characters of the same sex, including separate ones that are gay (instead of just letting players date whoever they want).
Here's what he said about that:
If we have to allow same-sex [relationships], we have to put more characters who are the same gender," he said. "As a game, it's going to be so much more volume, two or three times more. It's going to be a little difficult."
In the mean time, players can still create a character, and then use the character editor to make them look like someone from the opposite sex. It's definitely not ideal, but still better than nothing for those who really want same-sex relationships.
Stardew Valley is a pretty popular Harvest Moon/Story of Seasons-like on PC (coming in Q4 2016 on Wii U), and it does offer proper same-sex relationships options. While Yoshifumi Hashimoto is well aware of the game and its success, he claims that it's not because of this competitor that he wants to include such options in future Story of Seasons games.
Finally, here's some more screenshots from the game:
Story of Seasons: Trio of Towns (3DS) comes out on June 23rd in Japan, and 2017 in North America.
Source: Polygon / 4Gamer.net