[E3 2016] Stardew Valley coming to Wii U in Q4 2016, possible second screen features
If you're a fan of the Harvest Moon series, you've definitely heard about Stardew Valley: a very ambitious Harvest Moon-like, that many fans of the series consider as good as the mainline series (if not better). It's been extremely successful on PC so far, and many fans have been requesting a port on consoles.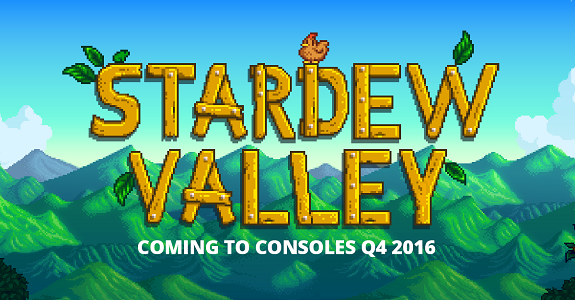 A few weeks ago, ConcernedApe (the one and only developer of the game) confirmed that such a port was indeed in the works. But today, a proper announcement was made: Stardew Valley is coming to Wii U in Q4 2016. Chucklefish and Sickhead Games are taking care of the ports, but we don't know who is in charge of which version.
For this console version, ConcernedApe wants to make sure that playing with a controller is intuitive and effortless (which isn't really the case on PC just yet). It looks like the game will also have special console features, such as second screen features. Unfortunately, it doesn't look like anything has been decided just yet, so we will have to wait before getting any details about that.
Stardew Valley (Wii U, eShop) will be released in Q4 2016. Our Upcoming Release page has been updated.
Source: official website