DOOM: Software updates (latest: Ver. 1.1.1)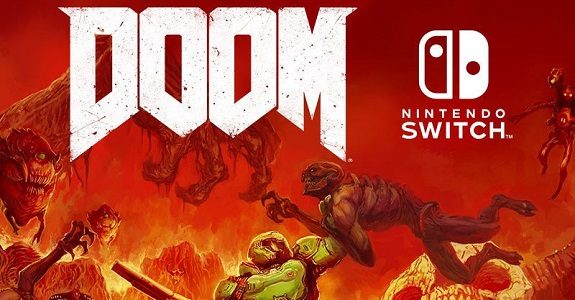 On this page, you will find everything there is to know about Software updates for DOOM on Nintendo Switch (originally released on November 10th 2017 in North America and Europe, and March 1st 2018 in Japan).
How to download Software updates for DOOM on the Nintendo Switch?
To download the updates for DOOM on the Nintendo Switch manually, you have three options:
let the console do its thing if you have automatic downloads activated, and didn't completely turn it off
If not…
try to launch the game from the Home Menu while being connected to the internet. You should get a prompt when doing so: simply follow the instructions on screen;
OR
select the game > press either + or – to go to the Options page > select Software update > select Via the Internet.
To check that you have the latest version installed, press either + or – to go to the Options page. The version number is displayed right under the game's title.
Click here for more Software updates!
DOOM – Ver. ???
Release date: February 19th 2018 (North America) / February 20th 2018 (Europe)
Patch notes:
New Features!

Motion Aiming – New control scheme option allows you to tilt the Nintendo Switch for more precise aiming
Multiplayer Parties – Added new party system, making it easier to group up and play with your friends in multiplayer
Updated Game Icon – Game icon now matches the DOOM for Nintendo Switch boxart

Improvements

Increased the average resolution in lower-res areas of the game
Implemented CPU optimizations
Added Traditional Chinese language support

Fixes

Fixed an issue that resulted in a possible crash when using the BFG
Fixed an issue that caused audio issues while playing
Fixed an issue that caused stretched textures to appear in multiplayer
Fixed an issue where controls became unresponsive on the game menu
Fixed an issue where players may have incorrectly received a ban notice in multiplayer
Additional notes: motion contols can be used in conjunction with "regular" controls (with the sticks)
Pictures:
DOOM – Ver. ???
Release date: November 10th 2017 (Europe, North America)
Patch notes:
None available.
This update adds the following:

multiplayer component
voice packs for languages other than English
Additional notes: this is the Day 1 update, that adds the missing content not found on the cartridge.