Daily Briefs (May 6th) – Pokémon Symphonic Evolutions / Proto Man Helmet Replica
Today's Daily Briefs:
Pokémon Symphonic Evolutions / Pokémon TCG [Update!]
Sonic Boom (TV Series)
Mario / Zelda Swimwear
Proto Man Helmet Replica
LEGO Dimensions
Nintendo Vans
Disney Art Academy
Pokémon Symphonic Evolutions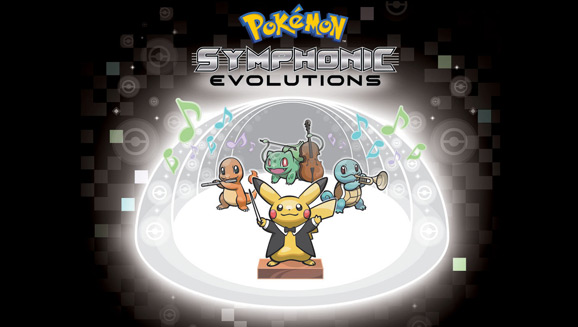 Pokémon Symphonic Evolutions is the Pokémon equivalent of the Zelda: Symphony of the Goddesses concerts. Today, some more dates for the tour was announced for the United States:
May 14th and May 15th: Powell Hall, St. Louis
July 10th: The Mann, Philadelphia
June 14th: Microsoft Theatre, Los Angeles
November 9th: The Cobb Energy Centre, Atlanta
Talking of Pokémon, if you have a North American copy of Pokémon X, Y, Omega Ruby and/or Alpha Sapphire, you have until this Sunday to download your Zygarde from the Nintendo Network. To get it, launch the game, and then select Mystery Gift > Receive Gift > Get Via Internet. If you're from Europe, the distribution lasts until May 26th!
Source: Serebii
Talking of Pokémon, here's a commercial for Pokémon TCG: Generations:
Sonic Boom (TV Series)
Have you uploaded episodes of the Sonic Boom TV series on your YouTube channel? If yes, you might want to take them down asap. SEGA is going to crack down on those, but before they go the copyright strikedown way, they will send letters to owners of YouTube channels with episodes (so that their account can remain in good standing). If the episodes are not removed after that letter, there will be no avoiding the strikedown.
Source: SEGA
Head after the break for the rest of this post!
Mario / Zelda Swimwear
Earlier today, we wrote about some new The Legend of Zelda apparel from Bioworld. If swimwear is more your thing, then you should definitely check out Merchoid's collection of video game swimwear, which includes Mario and Zelda swimming shorts!
Here's some pictures:
Proto Man Helmet Replica
Did you like the Mega Man Helmet Replica and/or are you more of a Proto Man fan? If your answer is yes, good news: Capcom has started taking pre-orders for a Proto Man Helmet Replica. It costs 200$ (160$ right now), and comes with a Proto Man scarf (but only at the official Capcom Store). Here's the official description and some pictures:
The helmet replica will launch this Winter.
Source: Capcom
Via: Rockman Corner
LEGO Dimensions
Here's the latest character spotlight for LEGO Dimensions, showcasing Slimer from Ghostbusters:
Nintendo Vans
Yesterday, we saw the first pictures of the Nintendo collection of Vans shoes. If you're interested, you can submit your email address on the official website, in order to get notified when the collection is available.
Disney Art Academy
Yesterday, Nintendo held a preview event for Disney Art Academy at the Nintendo NY Store, with Sabrina Carpenter (from the Girl Meet World sitcom). Here's some pictures:
Disney Art Academy (3DS) comes out on May 13th in North America, and July 15th in Europe.