Daily Briefs (Jan. 12) – Nintendo on Tumblr, Story of Seasons trailer, more
Tumblr
Yesterday, Nintendo of America launched its official page on Tumblr. You can click here to check it out and/or follow them, if you have a Tumblr account!
Story of Seasons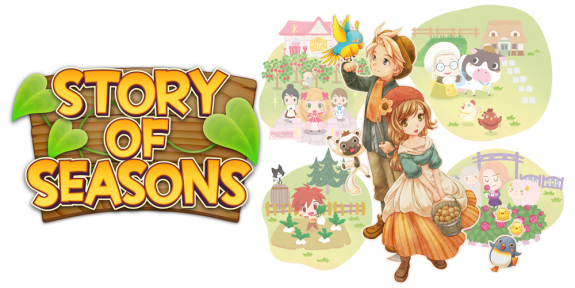 Yesterday, Nintendo UK uploaded a brand new trailer for Story of Seasons, which came out on December 31st in Europe.
Here it is:
Talking of Story of Seasons, a new entry was announced today in Japan!
Australia / New Zealand Sales
Here's the best-selling titles for Nintendo platforms in Australia / New Zealand:
Nintendo Wii U: Super Mario Maker (Nintendo)
Nintendo 3DS: The Legend of Zelda: Majora's Mask 3D (Nintendo)
Nintendo Wii: Just Dance 2015 (Ubisoft)
Nintendo DS: Pokemon White Version 2 (Nintendo)
Source: MCV
Head after the break for the rest of this post!
World Puzzles by POWGI
Here's a trailer for both versions of Word Puzzles by POWGI (Wii U and Nintendo 3DS), coming out on January 28th in Europe, and later this year in North America!
Epic Dumbster Bear
Yesterday, Epic Dumbster Bear was announced for the Nintendo eShop of the Wii U. Its main features are:
Classic platforming action
Smooth 60fps gameplay and precise control
7 worlds and over 70 levels to complete
Off TV play
Bonus levels that take advantage of the Wii U GamePad
Unlockable Miiverse Stamps
Here's a trailer for the game:
Mega Man
Interested in some Mega Man headphones? If you have at least $99 to spare, you can buy a pair on Emio's website!
Witch & Hero 2
Good news for players waiting for Witch & Hero 2: the English version of the game is almost complete, and it will include some secret content!
Source: Circle Ent.
Midora
Midora is an action-adventure game, which was successfully funded on Kickstarter back in 2014. Unfortunately, the game will never be released, and the creator is going to issue refunds. If you backed this game, click here to learn more about those refunds!