Daily Briefs (Feb. 16) – Soul Saga / Nintendo NY / LEGO Dimensions, more
Today's Daily Briefs:
Soul Saga
Noitu Love: Devolution
Nintendo NY
Witch & Hero II
LEGO Dimensions
Star Fox Stone Statue
Dai Gyakuten Saiban: Naruhodou Ryuunosuke no Bouken
RCMADIAX
Soul Saga
Yesterday, the developers of Soul Saga posted a rather lenghty update on their Kickstarter page: click here to check it out! It covers the following topics:
Dragontree Docks
Two Airship Modes
Wonders
Airship Enemy Spawning
Airship Boss Enemies
Exploration Controls (Mining, Fishing)
Combat Controls (Movement, Barrel Roll, Shooting, Changing Weapons)
16:9 Aspect Ration Letterbox
Environment Polishing
Programming optimisations
Combat Battle Zone Poll
and more
Soul Saga (Wii U eShop) is coming out this year in Europe and North America.
Noitu Love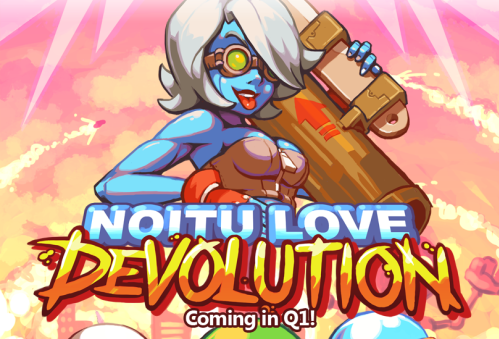 Yesterday, WiiWareWave published a short interview with the developers of the Wii U and Nintendo 3DS ports of Noitu Love: Devolution. You can click here to check it out! It covers topics such as how long the game has been in development, the differences between the Wii U and Nintendo 3DS versions, which controllers are compatible with the Wii U version of the game, and more!
Nintendo NY
Yesterday, Nintendo launched the official Facebook page for the Nintendo NY (new name of the Nintendo World Store, located in New York). You can check it out by clicking here!
Hi! We're on Facebook now! Send us your photos and tag us when you visit and we will keep you updated on event info, news and more!

Posted by NintendoNYC on Monday, 15 February 2016
The story will re-open on February 19th, and at 12PM, there will be a special ribbon cutting ceremony. From that day, visitors who buy one of the Limited Edition Nintendo NY t-shirts will get a special coin:
Head after the break for the rest of this post!
Witch & Hero II
Here's a second trailer for Witch & Hero II (Nintendo 3DS), which comes out tomorrow on the Nintendo eShop in Japan (and later this year in Europe and North America):
LEGO Dimensions
Thanks to Amazon, we finally have the release date for the Midway Retro Game Pack: March 15th in North America, and March 18th in Europe! Here's the packaging and the official description:
Play with characters you never thought you could see in a LEGO game together, using vehicles and weapons you never thought possible.
Want more to explore in game? Expand your experience with a level pack which contains a whole new mission-based game level along with a character, a vehicle, and a weapon.
Includes Gamer Kid, G-6155 Spy Hunter and Arcade Machine
Star Fox
Remember the Fox McCloud statue we mentioned a few weeks ago? Its release has been delayed, and should now be available on February 22nd!
Dai Gyakuten Saiban: Naruhodou Ryuunosuke no Bouken
Here's pictures of Dai Gyakuten Saiban: Naruhodou Ryuunosuke no Bouken rubber straps, to be released in June in Japan. They will cost 600 Yen each, or 3 600 Yen for the box of 6.
Source: GAME Watch
RCMADIAX
RCMADIAX is one of the most prolific developers on the Nintendo eShop of the Wii U, with 15 different games released since 2014. Their next game, Super Robo Mouse, should be released on April 7th, if everything goes well. But there's something a bit different about that game: it's a long-term project, and it might be the first title from RCMADIAX's new approach.
Instead of releasing plenty of games in a short amount of time, they would focus on only one or two releases per year. Here's part of an interview to be published later today on NintendoLife:
Ideally I would love to develop just a single project at a time – releasing maybe once per year or two. This is the goal starting with SUPER ROBO MOUSE, and should it prove successful, you would likely not see my next release until 2018/2019.
Of course, that plan would only apply to North America, as Europe still has a "backlog" of releases coming soon (thanks to the IARC).
Source: NintendoLife