Dai Gyakuten Saiban: the first (paid) issue of the Randst magazine now available
Earlier this month, Capcom detailed its plans for the Dai Gyakuten Saiban: Naruhodou Ryuunosuke no Bouken DLC, which are basically the same as those for Professor Layton vs Phoenix Wright: Ace Attorney. Every week, Capcom is going to release a new issue of the Randst magazine (a name inspired by the Strand Magazine, in which the Sherlock Holmes stories were first published), with new extra scenes, concetp-art, music, and more.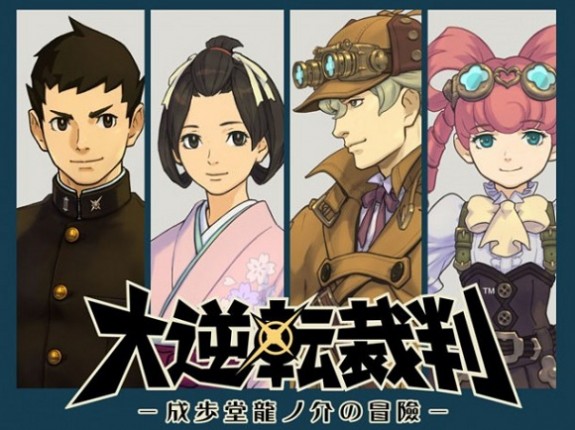 Last week, Capcom released a special issue, which is available for free until July 19th. And today, they released the first (paid) issue of the Randst magazine. It includes:
– a short scene (which takes place right after the event of the very first case of the game)
– concept-art for Naruhodou Ryuunosuke
– voice clips for Naruhodou Ryuunosuke and Mikotoba Susato
– an unused "Court Begins" track
– the special Court Video from the Tokyo Games Show 2014
– a special Theme for the Nintendo 3DS, featuring Naruhodou Ryuunosuke (pictured below).
Here's some pictures for the first issue of the Randst Magazine, which costs 300 Yen (2 000 for the season pass with all 8 issues):
The second issue of the Randst magazine will be released next week.
In the mean time, here's the recording of the Dai Gyakuten Saiban: Naruhodou Ryuunosuke no Bouken segment from last week's episode of Denjin Getcha webshow:
Source: Gamer.ne.jp / Court-Records