Code Name S.T.E.A.M.: European launch trailer, update 1.1.0 already available in Japan
Code Name S.T.E.A.M. (the new Strategy-RPG from Intelligent Systems) is finally coming out this week in Japan (on Thursday) and Europe (on Friday).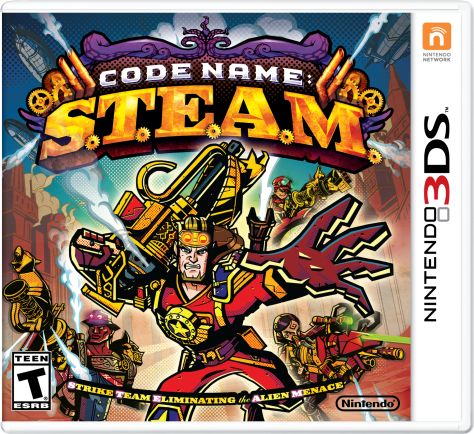 Yesterday, Nintendo uploaded the European launch trailer for the game, showcasing the story, some of the main features, and more. Obviously, there's nothing really new in there, but if you need one more video to get in the right mood for the game's launch, this trailer should do the trick!
Here it is:
But that's not all! In Japan, the Software update (ver. 1.1.0) for Code Name S.T.E.A.M. is now available for download on the Nintendo eShop. That means you can get it right now without waiting to get your copy (which is quite handy, especially if you have already preloaded the game). Unfortunately, it doesn't look like this update is available in Europe just yet.
A quick reminder: this version 1.1.0 adds an option allowing you to speed up enemy turns (by x3 on a New Nintendo 3DS, and by x2 on a regular Nintendo 3DS, 3DS XL / 2DS). The demo version was also updated a couple of weeks ago.
Code Name S.T.E.A.M. (3DS) comes out on May 14th in Japan, and May 15th in Europe.
Source: Nintendo