Code Name S.T.E.A.M.: first update available (Ver. 1.1.0), also works for the demo
During last week's Nintendo Direct, Nintendo announced that Code Name S.T.E.A.M. would soon be getting an update. It's meant to fix one of the most common complaints about the game: the duration of enemy turns during battles. Good news: the update is now available for download on the Nintendo eShop! Even better news: the demo also gets its update!
The only new feature of this version 1.1.0 of the game / demo is a fastforward option, allowing you to speed up enemy turns:
– by 2 on Nintendo 3DS, Nintendo 3DS XL and Nintendo 2DS;
– by 3 on New Nintendo 3DS and New Nintendo 3DS XL.
Here's a video showcasing that update:
To download this update, you have two options:
– go to the Nintendo eShop > Settings > Check for updates;
– select the game from the Home Menu and download the update from there.
The update itself only takes 27 blocks. Unfortunately, for the demo, you have to redownload the whole thing.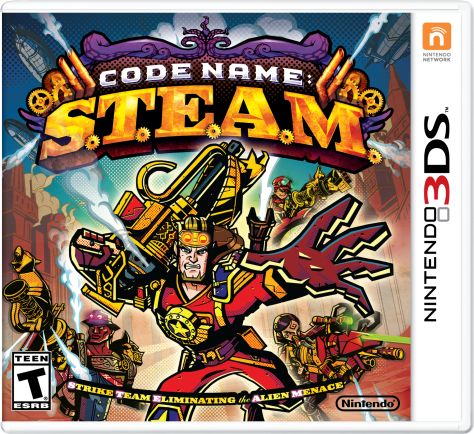 Code Name S.T.E.A.M. (3DS) comes out on May 14th in Japan and May 15th in Europe.