Captain Toad – Treasure Tracker: amiibo update now available in Europe
Tomorrow, the first batch of figures from the Super Mario series of amiibo will be launched in Europe (in fact, many players who pre-ordered online have already received theirs) and North America. That means that players will be able to play the new Hidden Toad Challenges (one for each regular level) in Captain Toad: Treasure Tracker, simply by scanning the Toad amiibo in the game.
But to unlock those challenges, a software update is required. Good news for players who already received their Toad amiibo from online retailers: the said update is now available in Europe! It requires only 43MB of free space on your console or external HDD, and updates the game to Version 1.1. No patchnotes are available, but amiibo compatibility should be the only addition (besides the usual "stability fixes"). Click here to find a short video for the Hidden Toad challenges!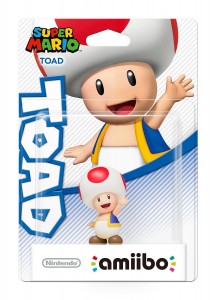 The Super Mario series of amiibo comes out tomorrow in Europe and North America.
Thanks Yannick A. for the heads-up.