Splatoon: pics of the day (March 19th)
Today, the Squid Researched Lab posted two different pictures on the official Splatoon Twitter account. They're introducing two new enemies:
– Tate-Tako-trooper (Japanese name): it's a special soldier who uses a shield to protect himself, and whose name is quite the tongue-twister in Japanese. To beat him, you need to circle around him and hit him in the back, since he's protecting his front with the shield. However, you have to be careful in doing so, and thinking before acting really pays off.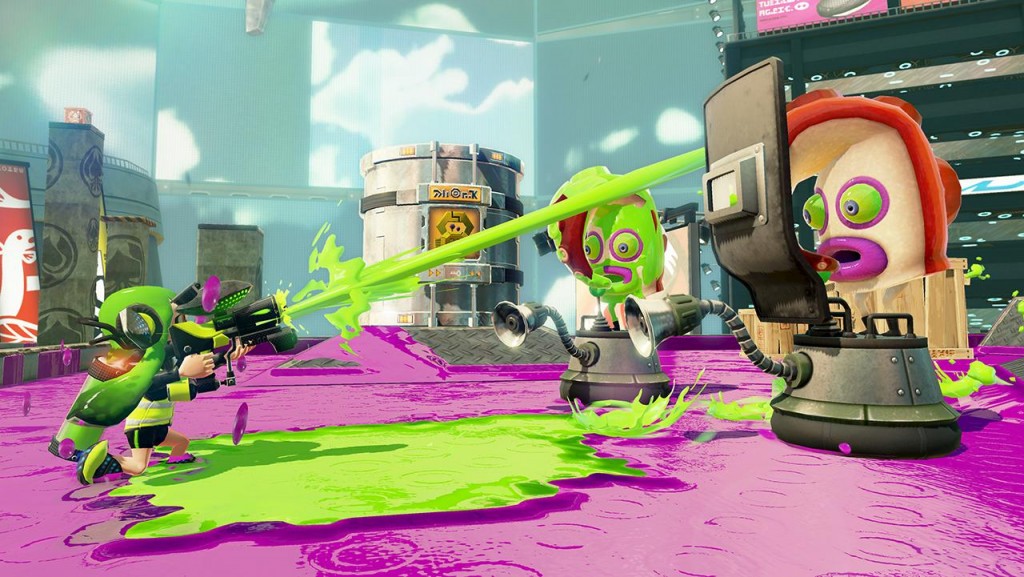 – Bomb-tacopter: some rather troublesome enemies who fly in the air and throw bombs at you. A good strategy consists in hiding in the ink and timing your attacks so that you take them out one by one.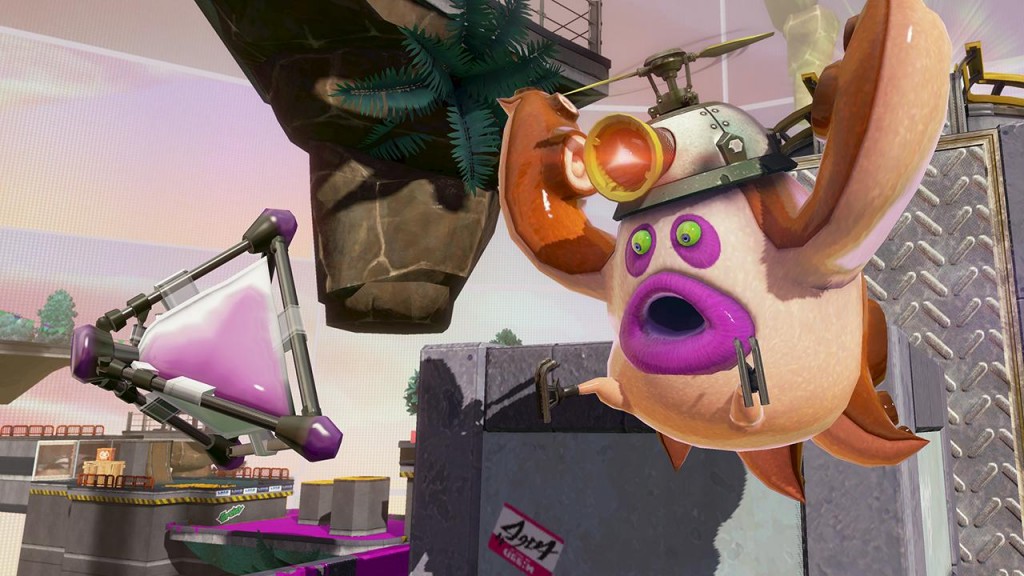 Splatoon (Wii U) comes out in May, worldwide.
Source: Splatoon
Translations: Jintor