Attack on Titan 2 (Switch): over 30 playable characters, original story content, more details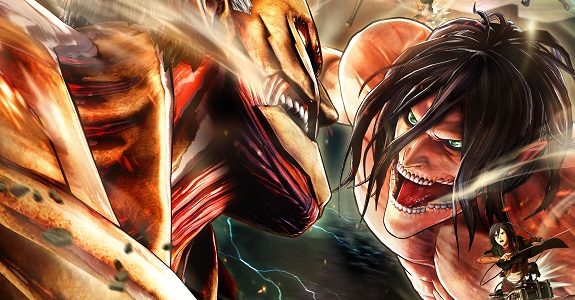 Earlier today, we got some brand new details about Attack on Titan 2 ~Mirai no Zahyou~, the latest Attack on Titan game from Spike-Chunsoft on Nintendo 3DS. And now, thanks to early leaks from Famitsu, we have details about Koei-Tecmo's own Attack on Titan 2, which is releasing on Nintendo Switch instead.
The article reveals that this second game features over 30 playable characters, including a pretty surprising one… though we don't know which one yet. This time around, 3 characters are revealed:
Mike Zacharias
Nanaba
Gelgar
As expected, when going through the Story Mode, you will not be able to play with all the characters. Presumably, you will only be able to choose among the characters present at each given time during the story.
Besides, some characters end up dying at one point in the story, so it's to be expected that you will no longer be able to play with them when that happens (of course, that only applies to Story Mode). Speaking of the story, Famitsu reveals that the writers did not make any change to the original scenario, so fans of the Attack on Titan manga / anime can rest easy knowing that there will not be any unwelcome changes.
However, the game does feature asome extra, brand new story content, created under the supervision of Hajime Isayama himself.
Throughout the game, you will be able to deepen your bonds with the various characters. In doing so, you will be able to enjoy side-stories shedding light on "hidden" side of those characters.
Famitsu also mentions various game features, such as a Monocle that allows you to search and find enemies, but also online co-op. Regarding the improved Titan behaviour previously mentioned, they now can jump from high places, use grab attacks, and more.
Finally, we learn that new details about the game will be revealed on October 24th, most likely via a livestreamed presentation.
Attack on Titan 2 (Switch) comes out in Early 2018, worldwide.
Source: Famitsu
Via: ryokutya2089