Tokyo Mirage Sessions #FE: music videos (Feel, Reincarnation), footage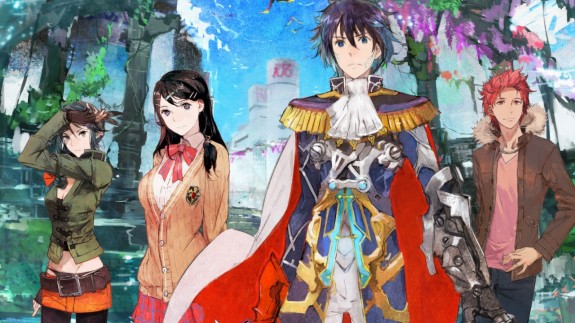 During the Nintendo Direct in March, Nintendo confirmed that the western version of Tokyo Mirage Sessions #FE would not have an English dub. Unfortunately, it's not clear why the company chose to keep only the Japanese voices for Tokyo Mirage Sessions #FE. It's quite likely that translating + re-recording the songs in English would have been too complicated and costly (especially since the game was only translated in English).
Naturally, all the dialogues will have English subtitles (with the exception of battle chatter), and that includes the various songs. And talking of songs, Nintendo shared more footage for Tokyo Mirage Sessions #FE, and more precisely of two of the music videos of the game with official English subtitles.
The two songs are:
Reincarnation by Kiria
Feel, by Tsubasa Oribe
Here's the music videos:
Head after the break for more gameplay footage!
If you want more gameplay footage, Nintendaan got you covered with some footage from one of Tiki's sidequests:
Tokyo Mirage Sessions #FE (Wii U) comes out on June 24th in Europe and North America. Don't forget that the game will get a Limited Edition in both regions, including various goodies and a download code for the DLC packs.