StreetPass Mii Plaza: new update available (Ver. 4.0) + new games [Worldwide]
As announced during the April 1st/2nd Nintendo Direct, a brand new update for StreetPass Mii Plaza was released today. This brings the plaza to version 4.0, with the following changes:
– players can now customise their greetings;
– an option to purchase StreetPass Mii Plaza Premium was added to the Plaza;
– new feature added: Game Vault, where you can store games you're done playing.
What's more, the new StreetPass game and StreetPass Mii Plaza are also available:
– StreetPass Premium: this premium version adds various features such as a VIP room for important Miis, but also StreetPass birthdays. Costs 4.49£ / 4.99€ / 4.99$.
– Ultimate Angler (North America) / StreetPass Fishing (Europe): you visit islands in order to try to catch more than 150 types of fish and legendary monsters with bait received from Mii characters via StreetPass. Costs 4.49£ / 4.99€ / 4.99$.
– Battleground Z (North America) / StreetPass Zombies (Europe): you receive items based on the hobbies of the Mii Plaza StreetPass characters, in order to defeat a horde of zombies. Costs 4.49£ / 4.99€ / 4.99$.
– Bundle with the two new games. Costs 7.49£ / 7.99€ / 7.99$ (special price if you already own the first pack of additional games).
To update the StreetPass Mii Plaza, simply use the Update option (far left in the StreetPass Mii Plaza menu) while connected to the internet. Once you've updated, you will need to download some extra data for the new games.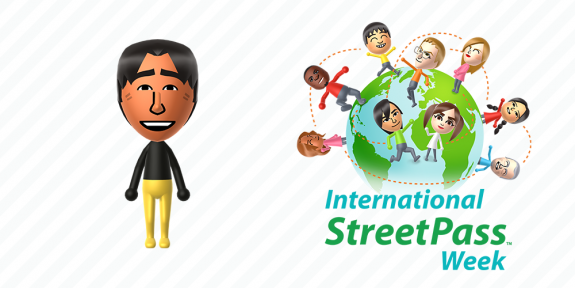 NB: so far, the update is only available in Europe and Japan. This post will be updated whenever it's released in North America!