SteamWorld Heist: The Engine Room #3 (First Impressions)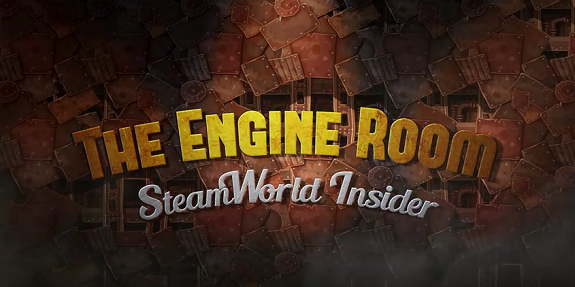 Last month, Image & Form announced of a YouTube series for SteamWorld Heist and the SteamWorld series as a whole, which was launched on September 10th. The team promised "Q & As, interviews with staff, let's plays, discussions, contests, announcements, fun randomness and other SteamWorld related content with the community in focus".
And on Friday, the third episode was uploaded. It's called "First Impression", and as the name implies, it's a video focusing on the first impressions of players who got to try out SteamWorld Heist!
Learn how fellow gamers enjoyed boarding spaceships and taking out robot baddies in SteamWorld Heist! Get ready for this special ran reaction episode of the Engine Room :D
Here is the third episode of The Engine Room:
SteamWorld Heist (3DS) comes out this Fall in Europe and North America. The Wii U version will follow at a later date.