Star Fox Zero / Guard: Launch Trailer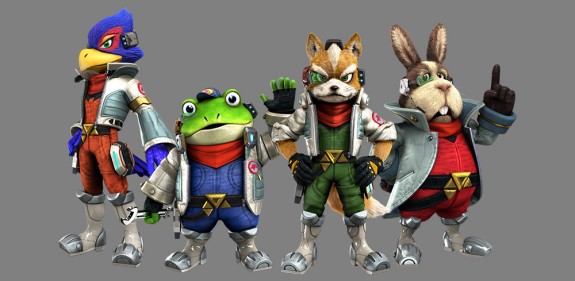 Star Fox Zero (and Star Fox Guard) comes out this week in Europe, North American, and Japan. As usual, Nintendo of Europe uploaded a Launch Trailer to celebrate, showcasing the main features of the game: the story, the main characters (Fox McCloud, Peppy Hare, Falcom Lombardi and Slippy Toad), the various vehicles (Arwing, Walker, Landmaster, Gravmaster, and more), the controls, the alternate paths and challenges, and even some of the bosses.
Of course, Star Fox Guard is also showcased, but the trailer doesn't show much of it: click here to check out the overview trailer instead!
Here's the European launch trailer for Star Fox Zero and Star Fox Guard:
No doubt Nintendo of America will have its own launch trailer later this week (most likely on Friday, or right after the livestream tomorrow evening).
By the way, don't forget that the animated short + Nintendo Treehouse Live (North America / Europe) / Game Center DX (Japan) will be streamed live tomorrow evening: click here to learn more about that, but also get links / livestreams for your region.
Star Fox Zero (Wii U) and Star Fox Guard (Wii U) comes out on April 21st in Japan, and April 22nd in Europe and North America.
Source: Nintendo