Star Fox Zero: animated short, Game Center DX, footage (+ Star Fox Guard)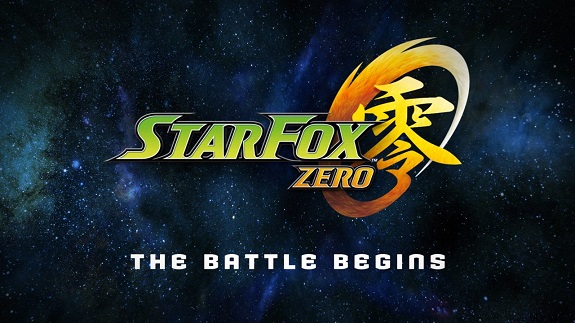 In order to promote Star Fox Zero (which is now available in Japan, and will be available in a few hours in Europe and North America), Nintendo had Production IG and WIT Studio create an animated short. It was streamed live yesterday on Twitch (North America/Europe) and YouTube/NicoNico (Japan). It lasts a little under 15 minutes.
Did you miss the live? No problem: the animated short is now available on Youtube!
Head after the break for the rest of this post!
If you're interested, here's the Japanese version of the anime short (unfortunately, it doesn't come with any subtitles at all):
If you want to see more footage for the game, here's the special episode of Game Center DX, which was streamed live just after the animated short in Japan:
Unfortunately, the recording of the Nintendo Treehouse Live, which followed the animated short in North America/Europe, is not available on YouTube yet… We will update this post as soon as it's available!
Next, here is the North American overview trailer for Star Fox Zero, introducing the main features of the game:
But that's not all! Nintendo also published the third part of their interview with Shigeru Miyamoto and Yugo Hayashi (Director): click here to check it out (Japanese-only). Just like last time, the interview features some gameplay footage (for both Star Fox Zero and Star Fox Guard). We gathered all the gameplay clips and merged them in a single video:
Finally, here's some gameplay footage for Star Fox Guard:
Star Fox Zero (Wii U) and Star Fox Guard (Wii U eShop) come out on April 22nd in Europe and North America.