Splatoon: tweets and pics of the day (April 25-26-27th)
Over the past two days, the Squid Research Lab posted quite lot of messages on the official Splatoon account on Twitter, most of them related to NicoNico Chokaigi (which took place this week-end in Tokyo).
But today's tweet has nothing to do with NicoNico Chokaigi: it's about the Japanese Club Nintendo, and the towel/handkerchief available starting today!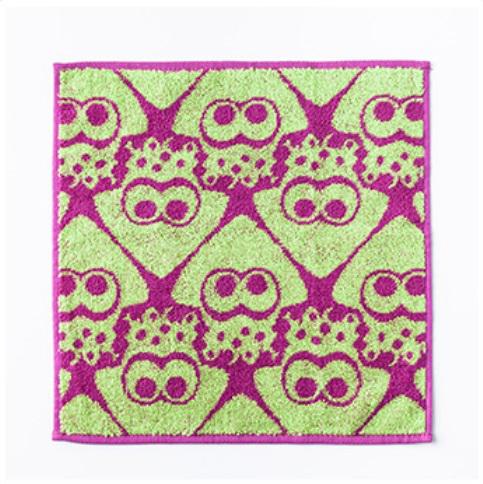 Next: special weapons. To use those, you first need to fill up a gauge by splashing paint everywhere. Then, you simply need to press R!
On the GamePad, you can see the position of your teammates. You can Super Jump to them in an instant by touching them on the touchscreen.
Next is a pic of the Splatoon stage at NicoNico Chokaigi 2015:
Next are two pics from NicoNico Chokaigi, including the wristband given to all players who got to try out the game on Nintendo's booth:
Next is a picture of Arowana Mall:
In Arowana Mall, there's lots of wire mesh panels, and if you're in Squid Form, you go through them… meaning you can fall into water and get incapped if you're not careful!
And finally, here's what seems to be the title screen for Splatoon (or at least, for the NicoNico Chokaigi demo!):
As bonus, here's various pictures of Splatoon at NicoNico Chokaigi from Famitsu:
Splatoon (Wii U) comes out on May 28th in Japan, and May 29th in Europe and North America.
Source: Splatoon / Famitsu