Splatoon: Squid Sisters Live recording (official)
Update
We just added the official recording of the live concert: you will find it below!
***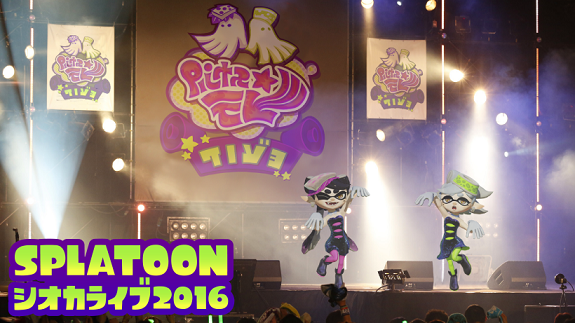 Today was the first day of the Game Party Japan. As announced last month, Nintendo held a special concert with the Squid Sisters from Splatoon: they came to sing "live", as holograms of course (think Hatsune Miku).  The whole thing was streamed live on NicoNico, as part of the Splatoon Koshien 2016 livestream.
If you missed the livestream (or if you couldn't watch because you didn't have a Premium account), no need to worry: we have the full recording of the live concert (thanks to kuroneko). Of course, it's highly likely Nintendo will upload the full thing in high quality on YouTube, next week, but in the mean time, you can watch this recording! Nintendo has finally uploaded the full recording of the live concert, in HD.
Here it is:
Finally, here's some pictures for the Splatoon booth at the Game Party Japan 2016:
Source: Nintendo / 4Gamer.net