Splatoon: new weapon to be added in a few hours (Sloshing Machine Neo)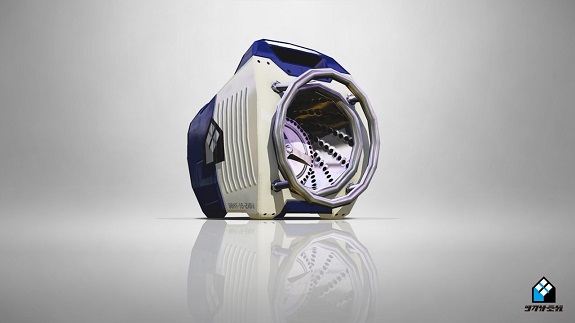 In a recent interview with GameInformer, Nintendo revealed that the distribution of free content for Splatoon would end in January. In other words, we only have a couple of weeks left with new weapons and maps. After that, Splatfests and Software updates will continue, but nothing new will be added to the game.
Today, the Squid Research Lab announced that a brand new weapon from the Slosher family would be added: the Sloshing Machine Neo. Just like the original, it's a Slosher that looks just like a washing machine (but with a sticker on it). It's pretty much identitical to the Sloshing Machine stats-wise, but it comes with different weapons: Point Sensors (Sub Weapon) and the Inkzooka (Special Weapon).
Here's some pictures for the Sloshing Machine Neo:
The Sloshing Machine Neo will be available tomorrow morning, at:
Europe: 3AM
UK: 2AM
North America (ET): 9PM (today)
North America (PT): 6PM (today)
Japan: 11AM
Source: Nintendo