Shovel Knight: new update coming soon (Ver. 2.2.1)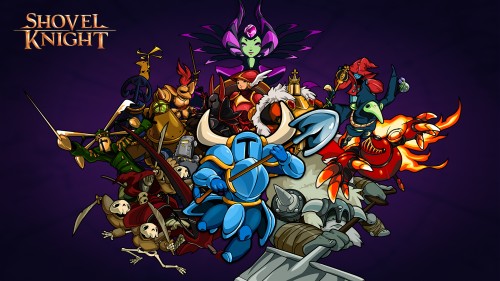 A few days ago, Yacht Club Games talked about the free additional content they're currently working on for Shovel Knight. And yesterday, they released a brand new Software update on Steam: it will soon be available on the Wii U and Nintendo 3DS. As you can imagine, this update will not contain any new content, and will simply fix various bugs and glitches.
Here's the official patchnotes for Ver. 2.2.1 of Shovel Knight:
Fix: Crash when fishing up the same object multiple times while underwater.
Fix: Pickups which overlap the player sometimes not being picked up until moving away and back again.
Fix: Autoscrolls sometimes incorrectly crush player when moving near the edge of the screen.
Fix: Moving spiked ceiling in Tower of Fate: Ascent not colliding as spikes.
Fix: No longer able to jump right after triggering a catapult warp.
Fix: [Shovel] Jump cancelling Dust Knuckles on hit only results in a double jump if you are above the ground. Characters with no air jumps can never air jump.
Fix: [Shovel] Fixed possible lock-up when Plague Knight summons vats. Occurrence chance was particularly higher on Mac and Linux platforms
Fix: [Shovel] Can once again bounce off Plague Knight's summoned vats.
Fix: [Plague] 2nd part of Boss no longer kills player if offscreen.
Fix: [Plague] Staff of Surging Arcana no longer goes through vertical crushing ceilings/floors when crushed.
Fix: Minor option menu fixes.
Source: Yacht Club Games