Dragon Ball: Project Fusion developed by Ganbarion; teaser website
Update
Here's translated scans for the game, courtesy of ShonenGameZ:
***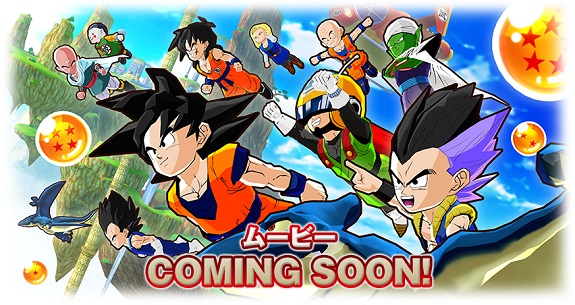 On Monday, we learned from V-Jump magazine that Bandai-Namco was working on a new Dragon Ball game for the Nintendo 3DS. Codenamed Project Fusion, it's a RPG and will have fusions as the central element. Unfortunately, that's pretty much all we know about it for now, and it's not the teaser website (launched yesterday) that will provide us with additional details.
The picture above (which was taken from the official website) reveals that a trailer is "Coming soon"… but hard to say how "soon"!
We still don't know anything about Dragon Ball: Project Fusion, but we do know who is developing it: Ganbarion. If you're a fan of One Piece, you've definitely heard about them: they have developed several games for the series, including One Piece: Super Grand Battle X on Nintendo 3DS. If you're a fan of RPG, you most likely remember them for Pandora's Tower on Wii.
Dragon Ball: Project Fusion (3DS) will be released this year in Japan.
Source: Ganbarion
Via: GamesTalk