River City Ransom SP: new details and screens (event characters, mysterious beings, more)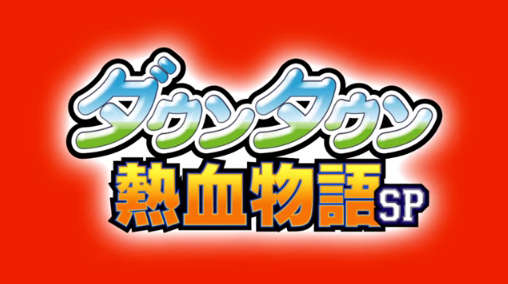 Downtown Nekketsu Monogatari SP (River City Ransom SP, not to be confused with River City: Tokyo Rumble, which is a different Kunio-kun game on Nintendo 3DS). It's a "remake" of the NES classic, featuring improved graphics, additional content, new gameplay systems (such as combos), and more. It was originally supposed to come out in April, but it was ultimately delayed to June.
And yesterday, Arc System Works talked about the game for the first time since the delay announcement. The company revealed some new details and screenshots, revealing some new features:
Event characters: special characters with a ! above their head. Talking to them will trigger some events (including battles), or you will get some precious information. Naturally, the developers recommend you talk to all the Event characters;
Police: in the game, you can beat the hell out of some people (such as gang members). But make sure you don't lay a finger on the wrong people (aka: common folks), or you will have to deal with the police. You can always escape by moving to a different area, but don't ever think of dealing with them all GTA-style: policemen are much stronger than Kunio, and will defeat him easily. You have been warned!
Mysterious beings: in the game, you will encounter some mysterious beings (such as a pink bunny or a pinguin). You can try and defeat them, in order to get some items, but it won't be that easy: they move much faster than a regular character.
Finally, here's the latest batch of screenshots for the game:
Downtown Nekketsu Monogatari SP (River City Ransom SP) (3DS) comes out on June 2nd in Japan.
Source: Famitsu