Natsume bringing River City: Tokyo Rumble to North America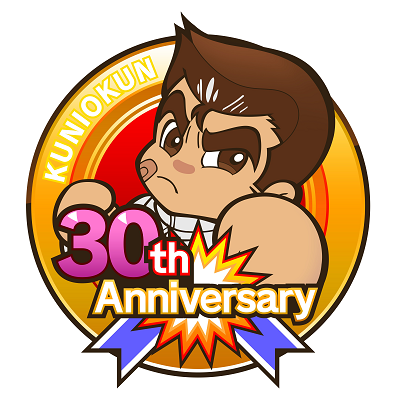 This year, the Kunio-kun celebrates its 30th Anniversary in Japan. To celebrate, Arc System Works will release Downtown Nekketsu Monogatari SP / River City Ransom SP, a remake of the NES classic (which was delayed a couple of weeks ago). But it looks like North America (and most likely Europe too) will also get to take part in the celebrations!
A few minutes ago, Natsume announced that River City: Tokyo Rumble was coming soon to North America, on the Nintendo 3DS. In Japan, the game was released as Nekketsu Kouha Kunio-Kun SP: Rantou Kyousoukyoku, back in August 2013.
The story is pretty simple: one day, a nefarious gang moves into Tokyo in order to try to take it over, but naturally, Kunio and his buddies won't let them do as they please. He will get rid of them by punching and kicking gang members by the dozens, but also by using soccer balls, iron knuckles, chains, and even bicycles. Kunio sure is one wild man…
In order to become even stronger, Kunio will be able to take on jobs, level up his abilities, and more. He can even go grab a bite at the local food joints from time to time.
Here's the key features of River City: Tokyo Rumble:
Play as Kunio, Riki, and other famous fighters from the River City series!
Take on jobs to earn extra cash, special moves, and more!
Take a break from the main story to fight in a 4-man Rumble or dodgeball match!
Take on your friends using Local Play and Download Play!
Unlock new characters, stages, and songs as you progress through the game!
River City: Tokyo Rumble will be playable at E3 2016, in June (14th to 16th).
River City: Tokyo Rumble (3DS) will be released in North America. Our Upcoming Releases page was updated with that game.
Source: Natsume (PR)