P&D Super Mario Bros. Edition: DLC update available today in Europe & North America
Update
We added the official changelog to this post: you will find it below!
***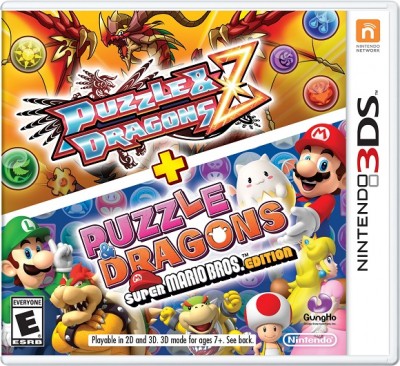 Last week, GungHo released a major update for Puzzle & Dragons Super Mario Bros. Edition in Japan. It brings the game to Ver. 2.0, and adds the following:
10 new challenge stages
new characters (Double Mario, Boomerang Mario, Rock Mario, Gold Mario, Metal Mario, Kamek, Golden Goomba, and more)
various improvements to the Ranking system (which now lets you check out the status screen of a player directly from the Ranking page)
you can now check out Replays (via a player's status screen)
click here for more details!
Back when it was announced (and released) in Japan, we were wondering if and when Europe and North America would get the update. It turns out that both regions will get it… today! In Europe, it's already available, but in North America, players will have to wait a couple of hours (until the Nintendo eShop has been updated, at 9AM PT / 12PM ET).
This update requires 620 blocks (roughly 77.5MB). To download it, you have several options:
launch Puzzle & Dragons Z + Puzzle & Dragons Super Mario Bros. Edition from the Home Menu, while being connected to the internet;
search for Puzzle & Dragons Z on the Nintendo eShop;
use the option on the Nintendo eShop settings page.
Finally, here's the official changelog for this update:
Adds ability to register scores in rankings against friends, per region or worldwide
New courses added to Score Attack
Adds new characters, including several Mario and Luigi leader characters
Provides further transformation options
Introduces additional enhancements to improve the user's experience and enjoyment
To check that you have the update, simply launch the game. You should see this in the top right corner of the top screen: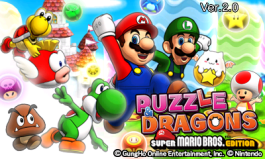 Source: Nintendo