Nintendo Minute (May 13) – 'Guess that Character' Challenge w. Disney Art Academy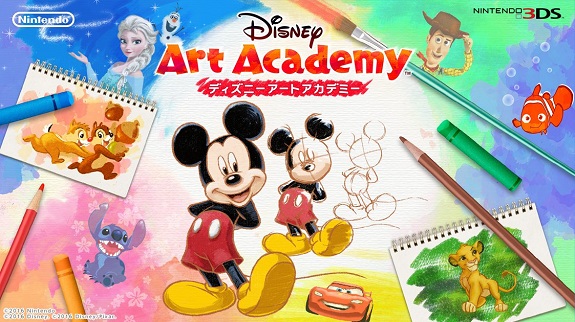 Yesterday, the latest entry in Nintendo's Art Academy series was released on Nintendo 3DS in North America. Called Disney Art Academy, it allows players to learn how to draw their favorite (and least favorite) Disney and Pixar characters. To celebrate, Kit and Krysta decided to have a special episode of Nintendo Minute dedicated to that game.
In this one, they decided to play a game: they each draw a character, and the other has to guess which one it is. Naturally, you can also try and guess yourself while watching the video.
Hi, we're improving our drawing skills today and playing a little game where we each draw a character and see if the other can guess. One of us is definitely a bit more challenged in the drawing department than the other. Let us know if our art skills were any good in the comments below. Thanks so much for watching and have a great weekend!
Here's the latest episode of Nintendo Minute (May 13th), dedicated to Disney Art Academy:
Head after the break for another Disney Art Academy video!
The second video is about the Media Preview Event at Nintendo NY with Sabrina Carpenter, which was held last week:
Disney Art Academy (3DS) comes out on July 15th in Europe.
Source: Nintendo