Nintendo: line-up for the WonderCon (MP: Federation Force playable)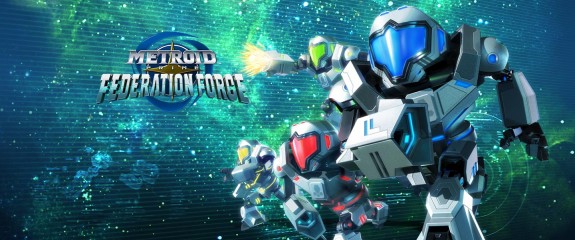 The WonderCon takes place this week-end in Los Angeles, from March 25th to March 27th. Of course, Nintendo will be there, and as announced during the Nintendo Direct earlier this month, Metroid Prime: Federation Force will be playable. It will be the first time the game is playable to the general public.
Here's the list of games playable on Nintendo's booth (No. 1836):
Wii U
Star Fox Zero
Star Fox Guard
Pokkén Tournament
Nintendo 3DS
Hyrule Warriors Legends
Metroid Prime: Federation Force
But that's not all: there will also be some activities such as a panel about Hyrule Warriors Legends. The developers will be there to talk about the creation of the Nintendo 3DS version, but also the new characters such as Linkle. It will take place on March 26th, in room 515A in the Los Angeles Convention Center.
And on the same day, from 11AM to 1PM, the developers will participate in a meet-and-greet in the Nintendo booth (No. 1836). Fans will be able to ask them questions, have their pictures taken with the developers, and even get their copy of Hyrule Warriors (Legends) signed!
Hyrule Warriors Legends (3DS) comes out tomorrow in Europe, and on Friday in North America.
Metroid Prime: Federation Force (3DS) comes out in late Spring in North America, June in Japan, and this Summer in Europe.
Source: Nintendo PR