Nintendo: line-up for PAX East 2016, Bravely Second developer panel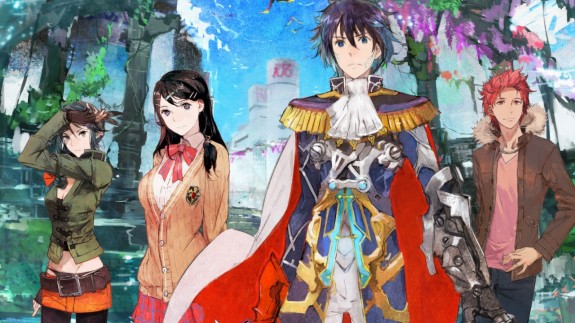 PAX East 2016 starts this Friday in Boston, and will last until April 24th (Sunday). Naturally, Nintendo will be there this year, with several games playable on its booth (No. 8093,  located in the Boston Convention & Exhibition Center. Open from 10AM to 6PM on each day). There will even be a developers panel for Bravely Second!
First, here's the list of games playable at PAX East:
Wii U
Tokyo Mirage Sessions #FE (public debut for the English version)
Star Fox Zero
Axiom Verge (on the developer's booth)
Tumblestone (on the developer's booth)
Nintendo 3DS
Kirby: Planet Robobot
Monster Hunter Generations
Metroid Prime: Federation Force
And on Sunday, Nintendo will host a developers panel for Bravely Second: End Layer, with Masashi Takahashi (Co-Producer) and John Townsend (Localisation Senior Translator). It will discuss the creation of the game, but also provide behind-the-scenes info (with concept art and gameplay), and conclude with an audience Q&A.
The panel will take place at the Dragonfly Theatres on Sunday, April 24th, from 1 to 2PM EST. It will be streamed lived on Twitch. Just before that panel, from 11AM to 1PM, Masashi Takahashi will be signing autographs and meeting fans on Nintendo's booth.
Source: Nintendo PR