Nintendo: line-up and events for PAX Prime 2015
A few minutes ago, Nintendo sent a press release in order to fully reveal its plans for PAX Prime 2015, which starts this Friday. Let's start right away with the events, including the Nindies@Night one, taking place on Thursday evening (click here for more details).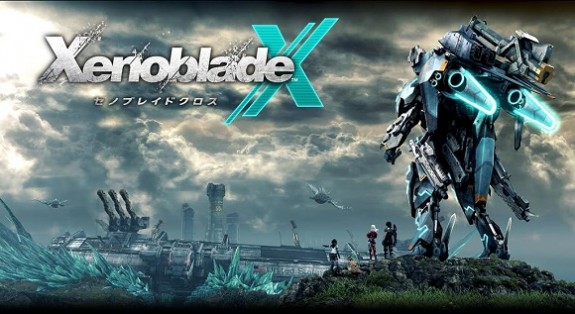 There will also be a special panel discussions with Nintendo Treehouse members for Xenoblade Chronicles X, on August 29th (at 2.30PM PDT / 5.30PMD EDT / 10.30PM BT / 11.30PM CET / August 30th 6.30AM JST). Attendees will get the opportunity to see "concept art, learn the inspiration behind the game, check out new game play and participate in a fan Q&A session". It will take place at the Wyvern Theater.
There will also be official tournaments for the following games on Nintendo 3DS:
Super Smash Bros. for Nintendo 3DS
Monster Hunter 4 Ultimate
Pokémon Omega Ruby
Pokémon Alpha Sapphire
NB: you need to bring your own Nintendo 3DS in order to participate.
Next, we have a list of playable games. First, here's the 13 indie games playable at the Nindies lounge (located at the Sheraton Seattle Hotel):
Action Henk (Curve Digital)
FAST Racing Neo (Shin'en)
Freedom Planet (Galaxy Trail)
Hive Jump (Graphite Lab)
Oddworld: New 'n' Tasty (Oddworld Inhabitants, Inc. / Just Add Water (Developments) Ltd. / Nephilim Games)
Runbow (13AM Games)
Shantae Half-Genie Hero (WayForward)
Typoman (Headup Games / Brainseed Factory)
Year Walk (Simogo / Dakko Dakko)
Mutant Mudds Super Challenge (Renegade Kid)
SteamWorld Heist (Image & Form)
The Binding of Isaac: Rebirth (Nicalis, Inc.)
Shovel Knight: Plague of Shadows (Yacht Club Games)
For those games, developers will be in attendance, and players will be able to meet them, ask questions and more.
Finally, here's the list of playable games at Nintendo's booth (where amiibo figures will be on display):
Star Fox Zero (Wii U)
Super Mario Maker (Wii U)
Splatoon (Wii U), with the Ver. 2.0 content and the Transformers Splatfest
Super Smash Bros. for Wii U (Wii U)
The Legend of Zelda: Tri Force Heroes (Nintendo 3DS)
Chibi Robo! Zip Lash (Nintendo 3DS)
Skylanders SuperChargers Racing (Nintendo 3DS)
PAX Prime takes places on August 28th to August 31st at the Washington State Convention Center.
Source: Nintendo PR