Nintendo Accounts: discounts for Monster Hunter X owners, first Birthday discounts
Birthday month discounts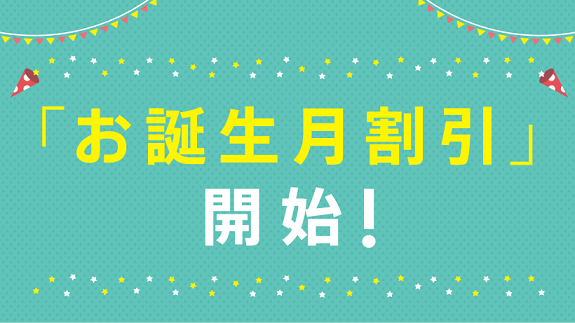 A few days ago, Nintendo revealed the "Birthday month discounts" for Nintendo Accounts users in Japan. Every month, on the 24th, users who are celebrating their birthday during that same month will get special discounts.
Here's the first list of games for those Birthday month discounts (which will be available with 30% off):
Wii U
Splatoon
Super Mario Maker
Xenoblade Chronicles X
Yoshi's Wooly World
Mario Party 10
3DS
Animal Crossing: Happy Home Designer
Fire Emblem Fates
Rhythm Heaven The Best +
Girls Mode 3: KiraKira Code (Nintendo Presents: New Style Boutique 2 – Fashion Forward)
Pokémon Super Mystery Dungeon
Monster Hunter X
In Japan, players who own Monster Hunter X (digital version) can get special discounts on select Nintendo 3DS games on the Nintendo eShop, via their Nintendo Account. Here's the list of games the promotion applies to:
Monster Hunter Diary Poka-Poka Airou Village DX: 2 793 Yen (instead of 3 990 Yen)
Fire Emblem Fates: 3 553 Yen (instead of 5 076 Yen)
Xenoblade Chronicles 3D: 2 797 Yen (instead of 3 996 Yen)
The Legend of Zelda: Majora's Mask: 3 553 Yen (instead of 5 076 Yen)
If you have a Nintendo Account, you can click here to claim your coupon (provided you're already logged in).
Source: JapaneseNintendo
Head after the break for the rest of this post!
Monster Hunter X DLC and Monster Hunter Festa 2016
On Monday, Monster Hunter X players will be able to get special Palicoes, from the celebrities who starred in the TV Commercials for the game. Here's pictures for those Palicoes:
Next, here's pictures of the Square-Enix collaboration DLC, which is now available in Japan:
Finally, here's some pictures of the Monster Hunter Festa 2016:
Source: 4Gamer.net (1 / 2) / Gamer.ne.jp