Monster Strike: over 1 million units shipped in two days, more screenshots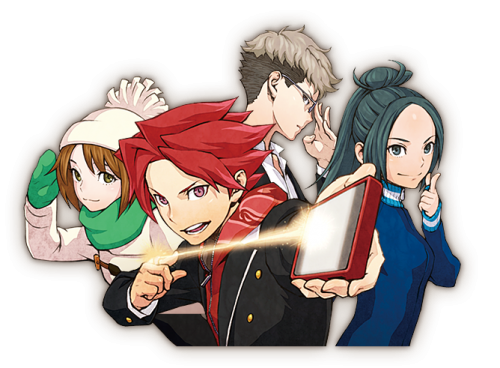 When Puzzle & Dragons Z came out on Nintendo 3DS, in December 2013, it was off to a great start. It sold pretty well during the holidays, and then went to sell over 1.5 million units LTD. And it looks like the same thing might happen to Monster Strike, which is also based on a popular mobile game.
Today, mixi announced that shipments for Monster Strike on Nintendo 3DS toppped 1 million units in just two days. It's a pretty impressive number, which includes:
sales for Japan, but also some Asian countries where the game was also released;
retail sales
Nintendo eShop sales
download cards sales
Later this week, we will get the first sales data for the game, and we will see just how many units the game sold in Japan alone. It looks like the company shipped many copies to avoid shortages just before Christmas. Also, mixi revealed that the various episodes of the anime series have been watched over 10 million times on YouTube already.
Next, we have some more screenshots for the game. They introduce two characters and a monster:
Kagutsuchi Haruma, who is descirbed as Homura Ren's biggest rival;
K: a mysterious character who does not appear in the Monster Strike anime (despite the Nintendo 3DS game following the same story);
Izanami Zero: a mysterious monster, from the Transcendence class. Its abilities are a real mystery.
Here's the screenshots:
Source: mixi / 4Gamer.net