Monster Hunter X: more details from the Famitsu interview, livestream on July 20th
Update
The Monster Hunter Tokuban 15 Summer has been rescheduled, and will now take place on July 20th. Check out below for the time and the NicoNico link!
Famitsu interview
This week, Monster Hunter X is featured in Famitsu magazine with an article including some new details/screenshots and an interview of Ryozo Tsujimoto (Producer of the Monster Hunter series), Shintaro Kojima (Producer) and Yasunori Ichinose (Director).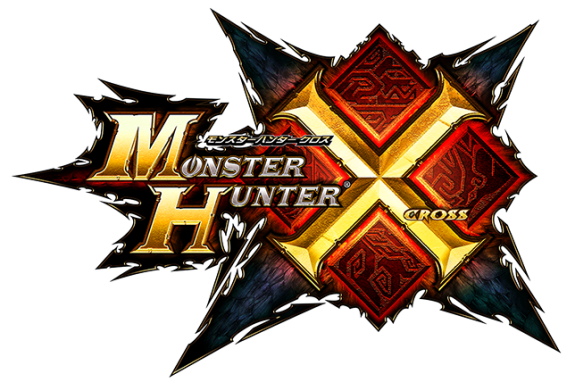 In this very interview, the developers explain that one of the main focuses of Monster Hunter X is to allow for different playstyles with the same weapons. Development started when Monster Hunter 4 Ultimate was in production. Apparently, Capcom wanted a "festive" feeling, which is why various villages from previous titles were brought back, and the game has four main monsters (instead of just one).
Originally, Capcom thought about adding a new weapon, but this would have required too much work. Besides, they would have had to focus on this new weapon (which would have been a decent selling point). Instead, the developer went with this concept: "Attachment to the weapon".
The game features 4 Hunting Styles:
– the basic style, similar to the previous Monster Hunter games;
– a more flashy style, where you can use more Hunting Arts than usual;
– a style specialised in mid-air actions, which allows you to jump on monsters for special attacks;
– a style specialised in turning critical situations into opportunities (for players who like to hunt dangerously!).
There's various Hunting Arts, which may vary depending on how they're used, when they're used, and the Hunting Style they're used with. Some Arts will work better with specific Hunting Styles, so players will have to experiment a bit in order to find those who work best with they playstyle.
As mentionned several times before, Hunting Arts can be used to launch powerful attacks, heal yourself or your allies, or even provide buffs. Each weapon has its own set of Hunting Arts, but there's also some "Basic" Arts which can be used with any weapon.
The developers are calling the four main monsters the "Elite Four", and they're all of the same rank. One of them is called Dinovaldo (it looks like a monsters from the "world of dinosaurs), and the idea behind it was "let's make a land-type Rathalos". It does use fire attacks, but it doesn't fly at all, instead attacking from the ground. According to the developers, it's the most "orthodox" of the four main monsters.
Source: Famitsu
Via: Siliconera
Monster Hunter Tokuban 15 Summer
Monster Hunter X and Monster Hunter Poka-Poka Airou Village DX were both revealed at the Monster Hunter Tsudoi 2015 event, on May 31th. It turns out this will be a recurring event for Capcom, who announced the Monster Hunter Tokuban 2015 Summer this morning. However, this one will be streamed live on NicoNico, instead of taking place at an actual venue in Japan.
Not only will the latest information about Monster Hunter X be revealed during this livestream, we will also get the world's first gameplay footage for the game (which will be played live). If you want to see more about Monster Hunter X (such as the new fields, villages, and monsters), then you should definitely watch this presentation! Monster Hunter Poka-Poka Airou Village DX,  will also be shocased during the livestream.
There will be various guests:
– members of the development team of each game
– The Tachi (comedy duo)
– Sakura Nodoka (Game Girls)
– M.S.S. Project
– Ryozo Tsujimoto (Producer of the Monster Hunter series, MC)
– Yuki Usami (MC)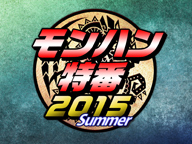 Monster Hunter Tokuban 2015 Summer will be streamed live on NicoNico, on July 20th at:
– Europe: 1PM
– UK: 12PM
– North America (EDT): 7AM
– North America (PDT): 4AM
– Japan: 8PM
Monster Hunter Poka-Poka Airou Village DX (3DS) will come out on September 10th in Japan. Monster Hunter X (3DS) will come out this Winter in Japan.