Monster Hunter Generations: hunt in style with new details, screens, and trailer + size
Update
The web eShop page for Monster Hunter Generations was updated, and reveals that the European version will require 12 534 blocks of free space on your SD Card. That's 1.56GB!
***
Today, Nintendo sent a press release to reveal new details about Monster Hunter Generations. Obviously, it's not really "new", since we already got those from the Japanese release, but a refresher never hurt… especially when said refresher include the official English names!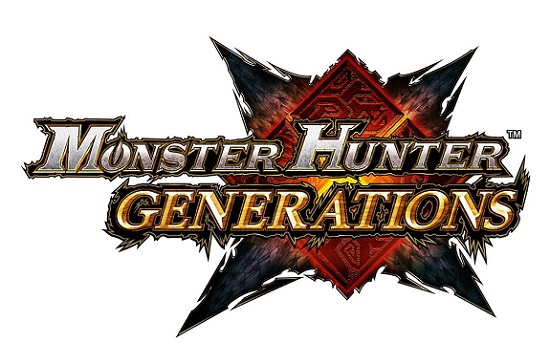 In Monster Hunter Generations, you can chose among four Hunting Styles:
Aerial: Death from Above
Guild Style: Well-Honed Tradition
Adept Style: Deft Punisher
Striker Style: Versatile Powerhouse
They each come with their own moves and attacks, and players are encouraged to try them out in order to find the one that best suit their playstyle. There's also 14 different family of weapons to chose from (just like in Monster Hunter 4 Ultimate), allowing players to further optimise their hunting experience.
Another new feature of Monster Hunter Generations: Hunting Arts. Those are special moves can be used to attack at full power, evade monster attacks, or even heal teammates. As you can imagine, launching one at the right time really makes the difference. What's more, you can only equip a certain number of Hunting Arts, so you really have to think carefully about them.
And as mentioned previously, Monster Hunter Generations allows you to play as a Felyne, in Prowler mode. You have access to all the Single Player and Multiplayer quests, but also special quests made exclusively for Prowlers. You can switch from Human to Powler (and vice-versa) by going to your house.
Here's some of the benefits of playing as a Prowler:
boundless energy (no need to carry a Well Done Steak to replenish your stamina gauge);
they can heal thanks to Acorns they're carrying (no need to carry potions either);
bug-catching, fishing and mining is simpler than ever as a Prowler.
Thanks to streamlined gameplay mechanics, and general ease of use, Prowler mode is perfect for beginners. If you're a Monster Hunter veteran looking for something new, Prowler mode is also for you!
Here's some of the features highlighted by Nintendo in its press release:
New, challenging monsters, such as the Fated Four (the four main monsters), an elite group of powerful monsters posing a major threat to each of the game's four villages. Of course, there's also returnining monsters;
Special Deviant Monsters such as the Deadqueen Rathian and Grimclaw Tigrex. They're special variants of returning monsters, with new traits and abilities. By collecting tickets via StreetPass, you can get access to special Deviant monster quests;
21 different hunting locations, with both new enhanced fan-favourites (including some never before seen in the west, from unlocalised Monster Hunter games);
Collaboration content, with special costumes and weapons for Hunters and Prowlers, based on series such as Fire Emblem, Mega Man, and more;
Local and online co-op modes (up to four players), as both Human and Prowler hunters (you can mix if you want, too);
Receive customisable Guild Cards via StreetPass;
If you have Monster Hunter 4 Ultimate save data on your Nintendo 3DS system, you will receive a bonus item pack (with an exclusive Palico amour set, potions, in-game money and more) when you play Monster Hunter Generations on the same system;
you can use the touch screen of your Nintendo 3DS to get easy access to maps, or toggling the target lock on large monsters. Of course, if you play on a New Nintendo 3DS, you can use the C-stick to control the camera, or map Hunting Arts to the ZL and ZR buttons.
Here's the latest trailer for Monster Hunter Generations, showcasing the Hunting Styles:
Finally, here's some screenshots:
Monster Hunter Generations (3DS) comes out this Summer in Europe and North America.
Source: Nintendo PR