Metroid Prime: Kensuke Tanabe wants to make another game
Yesterday, during the Nintendo Digital Event, Nintendo revealed Metroid Prime: Federation Force for the Nintendo 3DS. To say that its reception was lukewarm would definitely be the understatement of the year, which is most likely why IGN asked Kensuke Tanabe (producer) if this was the only Metroid Prime game he was working on.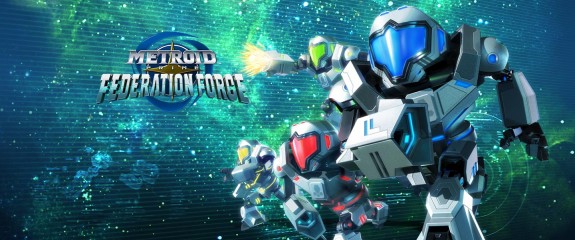 Kensuke Tanabe first started by explaining that he's not involved in the 2D Metroid games that Yoshio Sakamoto works on. As for the Metroid Prime series, he feels that "there's a little more work left for me to do" in there. He definitely wants to make another one, but unfortunately, he can't say when.
He then reminded us of the ending of Metroid Prime 3, where a ship suddenly appears during the ending sequence. This ship belongs to Sylux (another bounty hunter), who is actually chasing after Samus Aran. For Kensuke Tanabe, "there's still more I want to build around the story of Sylux and Samus. There's something going on between them. I want to make a game that touches upon [it]".
But if a game explaining the relation between Samus Aran and Sylux ever gets made, Kensuke Tanabe would want to involve the Galactic Federation as well. It's for this reason that he believes releasing a game like Metroid Prime: Federation Force would be a good way to flesh out its role in the galaxy, before moving on to that Samus Aran / Sylux game.
Talking of Metroid Prime: Federation Force, here's the official recording of the Nintendo Treehouse Live segment from yesterday:
Metroid Prime: Federation Force (3DS) comes out next year, worldwide.
Source: IGN